Masai Mara Predators Trip Report 2019
Date 2019/03/08 08:35:21 by Isak Pretorius


The open landscape and abundance of game in Kenya's Masai Mara makes it a photographer's dream. From January to March each year, after the "short rains", the grass is lush and long. With these conditions and without the wildebeest migration around, the predators must work much harder to find a meal. We have just concluded our annual C4 Mara Predators Photo Safari, and judging by the photos we managed to create in this week, the name of our safari is spot on!
During our first afternoon game drive, we found the coalition of five cheetah brothers resting under a tree. We had not even picked up our cameras when we noticed a lioness walking across the grassland, straight towards the cheetah. The cheetah was oblivious to what was coming. As the lioness got closer she started running at full pace towards the cheetah. They sudden woke up and made an escape, just in time. We then continued to follow the cheetah until sunset as they searched for new hunting grounds.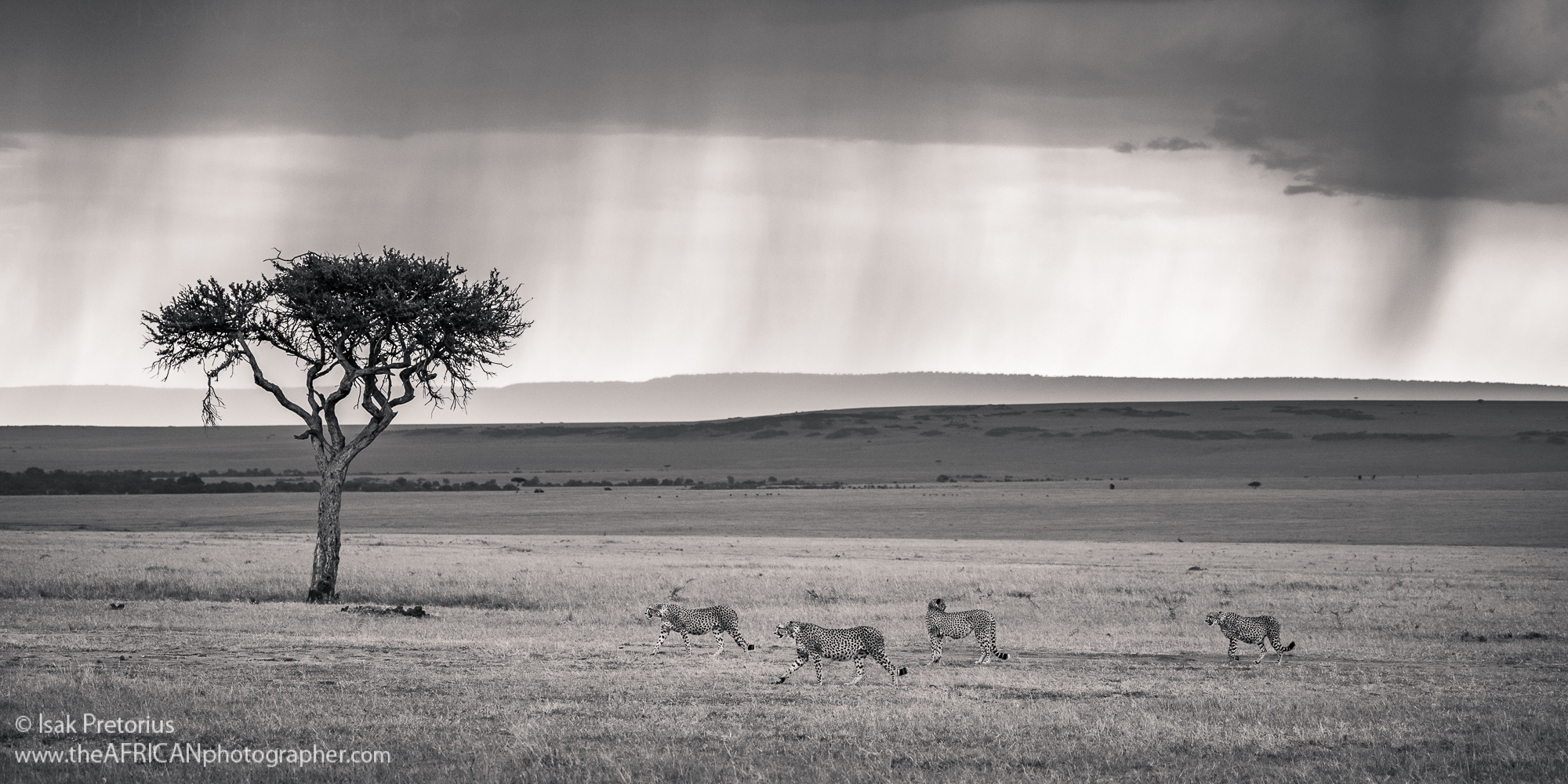 The second day of safari started with a family of lions walking through a Whistling Thorn forest, which made for incredible photography. At a different location, we then followed two male lions as they walked through, and getting harassed by a large herd of topi and gazelle. In the afternoon we followed the Rongai small river to a beautiful spot where we found elephants play-fighting in stunning golden light against dark stormy skies. We also found two male and two female lions feasting on a buffalo.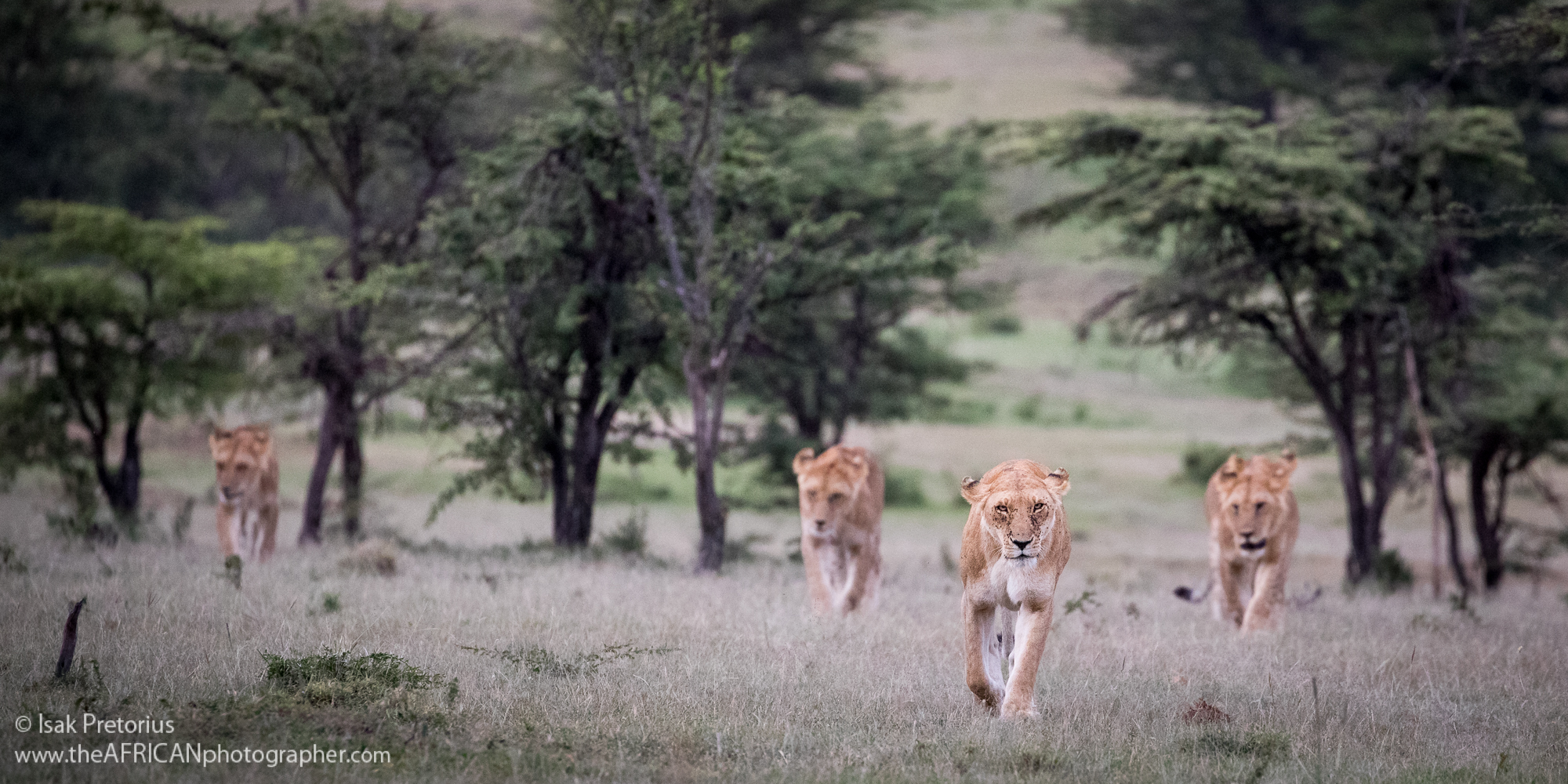 We went back to the same lions early the next morning, but they did not seem to be very active, so we went searching for a young female leopard that people had seen the previous afternoon along the same small river. On our way to the leopard, we found an active hyena den with lots of small pups, which made for stunning back light photography. In the afternoon, we went to search for a different leopard across the Talek River. It was a very hot and sunny afternoon, so we knew our chances of finding the leopard in the early afternoon were slim. After an unsuccessful initial search, we photographed general game on the open plains in good light, before we were called back to the leopard after another vehicle managed to find her.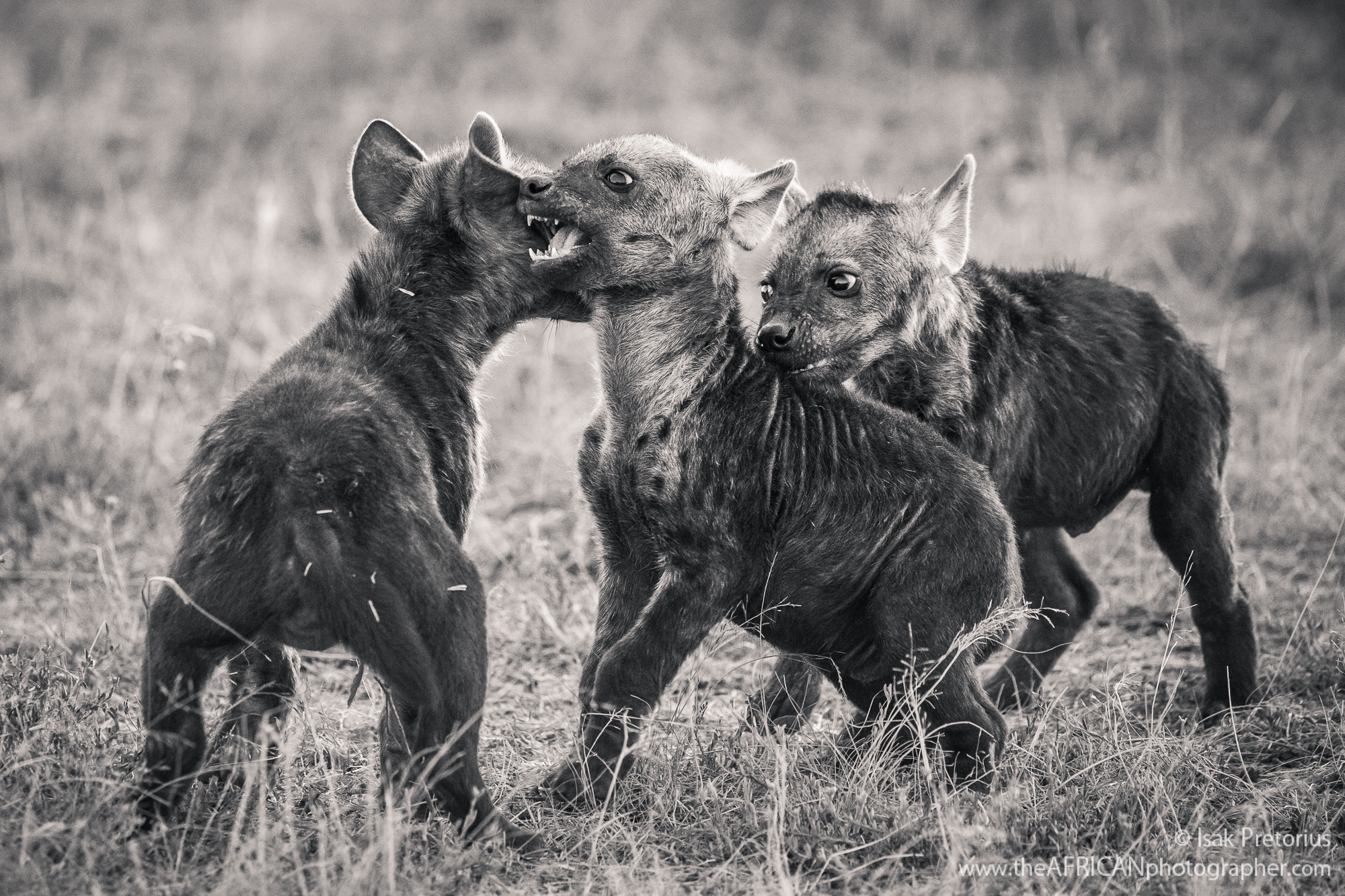 At this stage of our safari, our catalogues were filling up nicely with photos of all the predators, but we were still looking for some action and interaction. To our delight, we found predator action on the morning of our fourth day. We photographed the same pride of lions we had seen two mornings before, but this time being very active and playful with each other. Our shutters were firing at full speed as the lions jumped, rolled, and playfully attacked each other. A male lion called Lolparpit was part of the pride, and offered us some stunning photos in great light. An actioned-packed morning continued with a playful young leopard along a stream, more lions in a different area, and a lioness with three small cubs that she was hiding next to the road. On our afternoon game drive we followed a different leopard that was stalking impala, and then finished our day with the Mara's most famous lion, Scar, sitting on top of a small mound.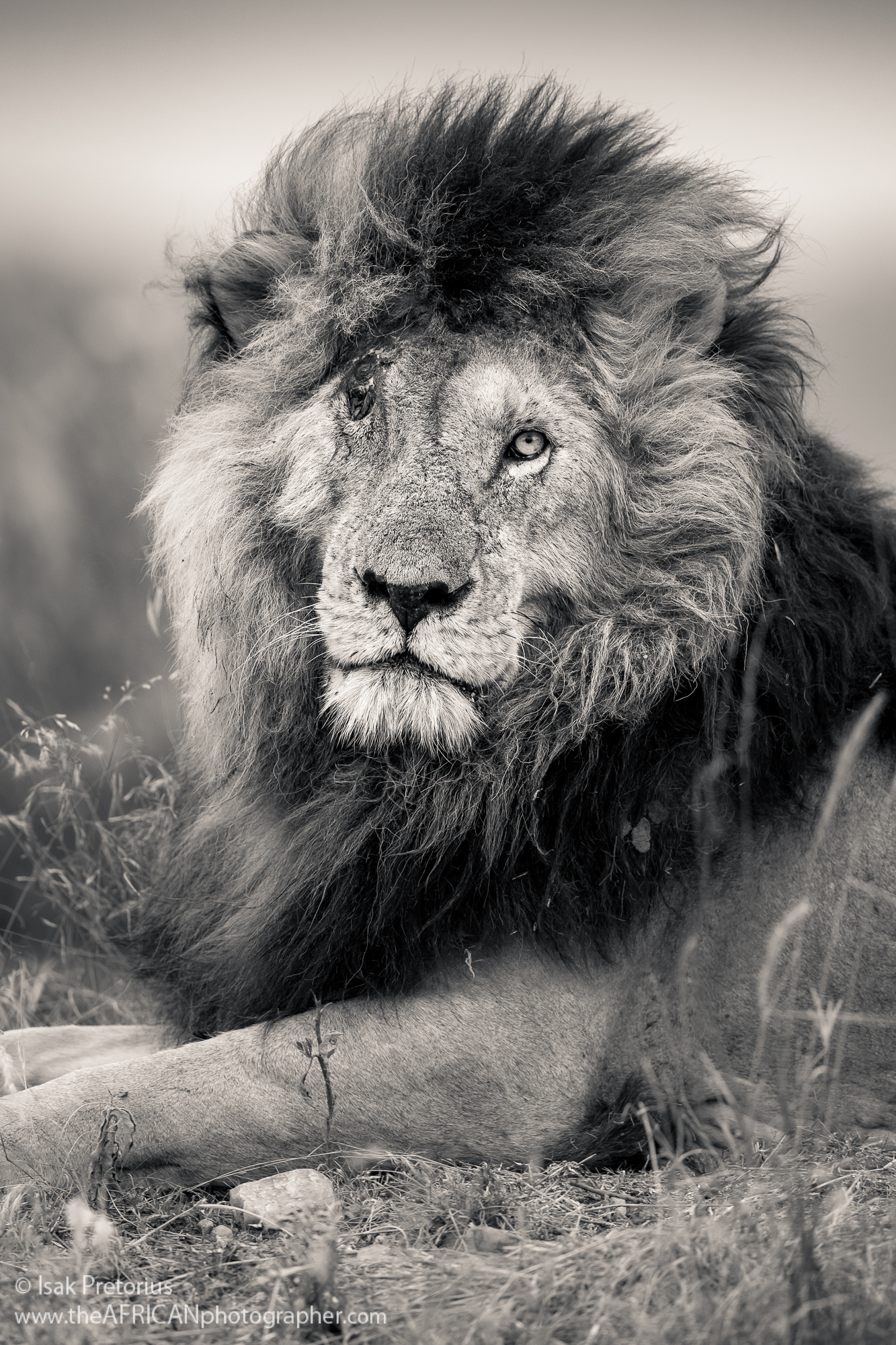 Our plan for the next morning was to go to the quieter southern part of the reserve. Here we found a beautiful pride of lions in early morning light, right next to the road. We almost missed them when we were all staring at elephants on the other side of the road as we passed by the lions. We also found a leopard on the banks of a small river, and managed to follow her for a while until she finally disappeared out of sight. In the afternoon we went in search of a black rhino, and returned to camp at the golden hour to find the male lion, Scar, resting under a bush along with his three brothers.
On our last full day of safari, we went back to the Kaboso area and found mating lions at sunrise. They entertained us for most of the golden light timeframe, before we went back to see the lioness with three small cubs, and a cheetah looking for breakfast at the Musiara Swamps. On our afternoon drive we drove along the Rongai small river, and ended up at a fantastically active hyena den. Sun downer drinks on the plains was a perfect way to celebrate the wonderful few days we have had.
The last morning drive was again done towards the productive Kaboso area. We were anticipating more lion photography when suddenly we spotted a serval next to the road, long before sunrise. It was a very relaxed serval, walking through the long grass in search of food. We photographed and followed the serval for a long time, until we managed to capture it in the most beautiful light. We quickly swung past a cheetah and the lioness with the cubs, before heading back to camp for breakfast. Then, it was time to say our goodbye before the flight out of the Masai Mara, and the end of our safari.
A special thank you to everyone at Entim Camp who made our stay so wonderful. Thank you also to our guests, all of who are good friends that have done many safaris with us before. "If you don't leave, you can't come back", like someone once said. Till the next time!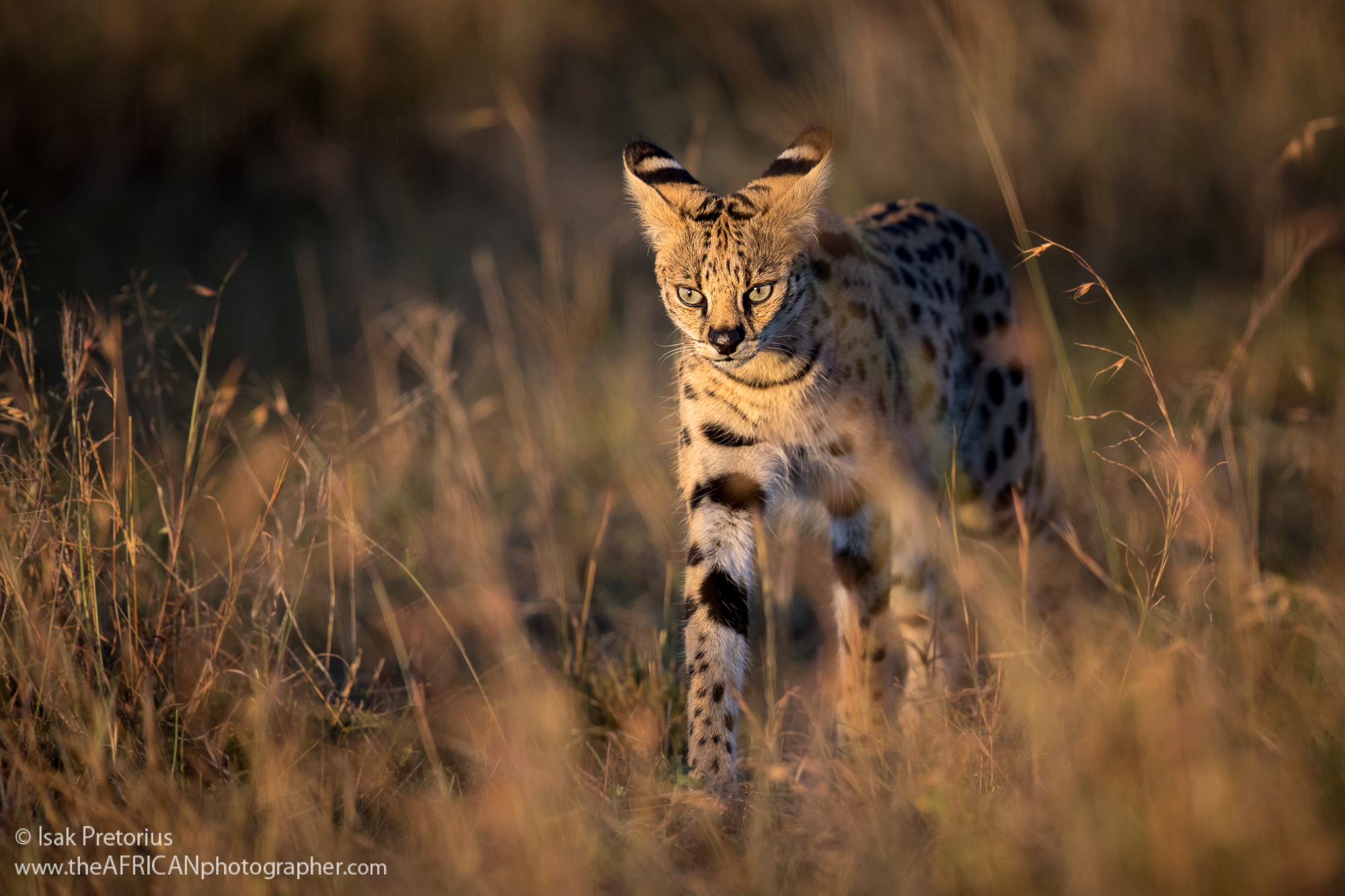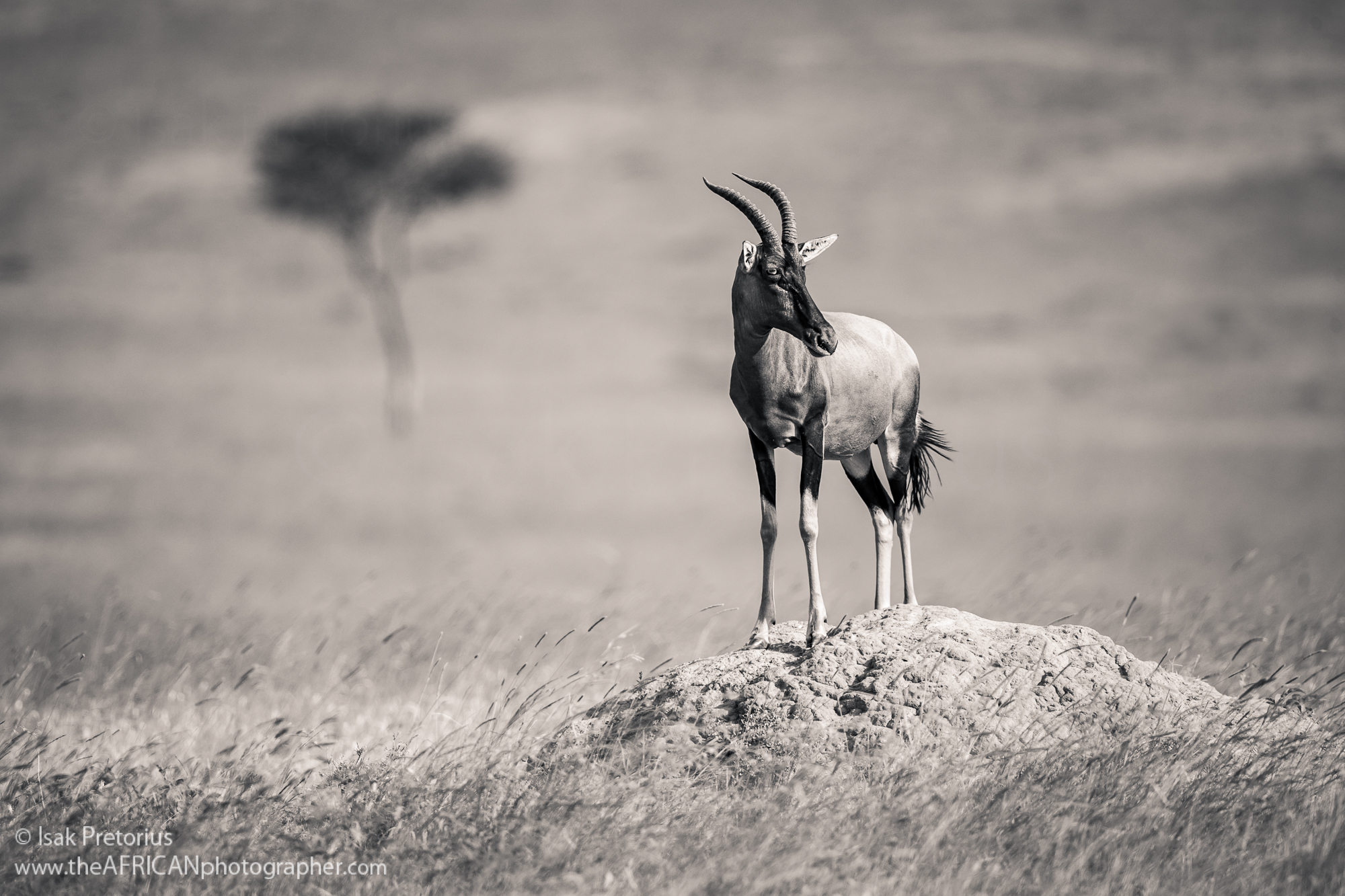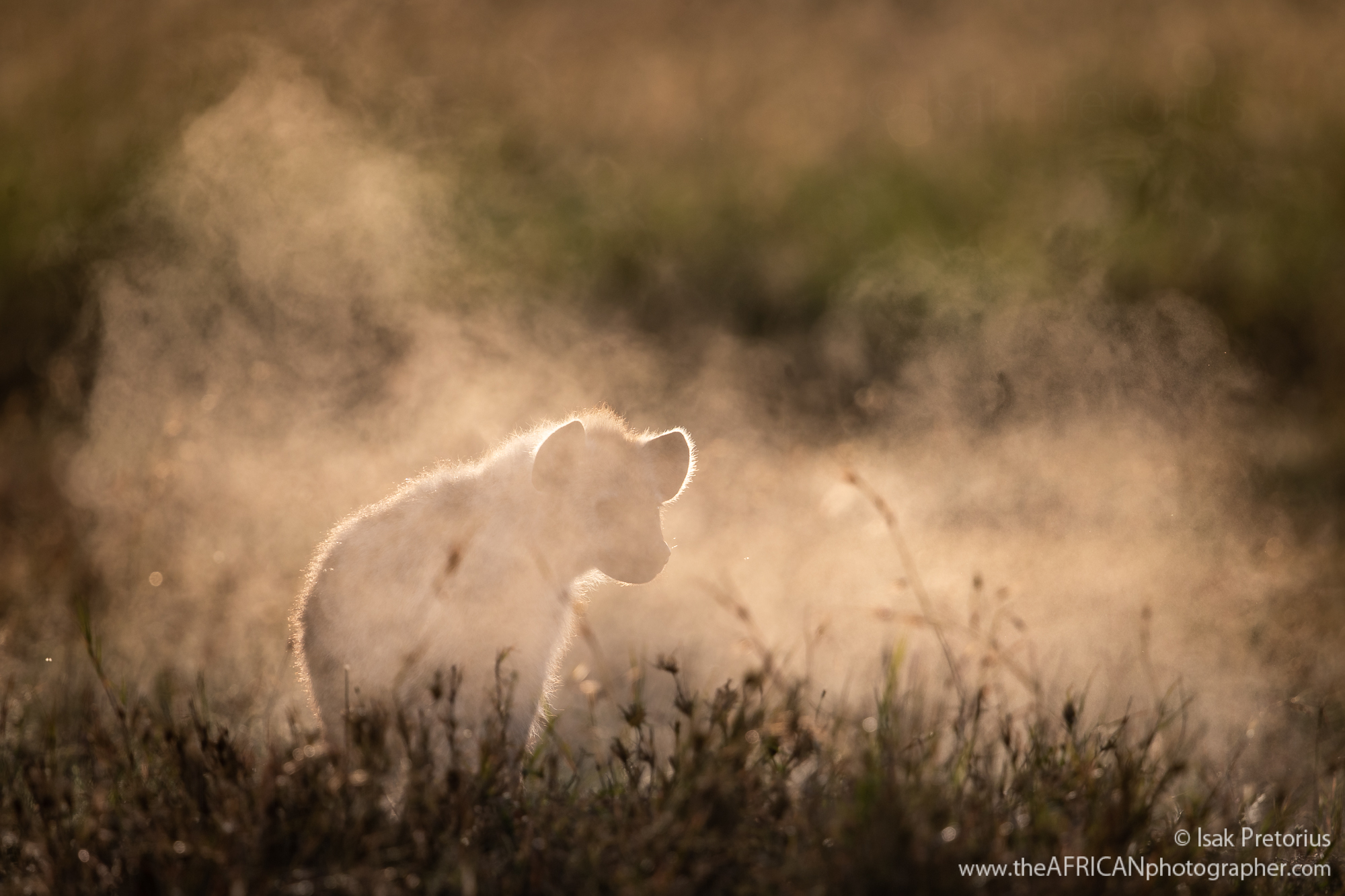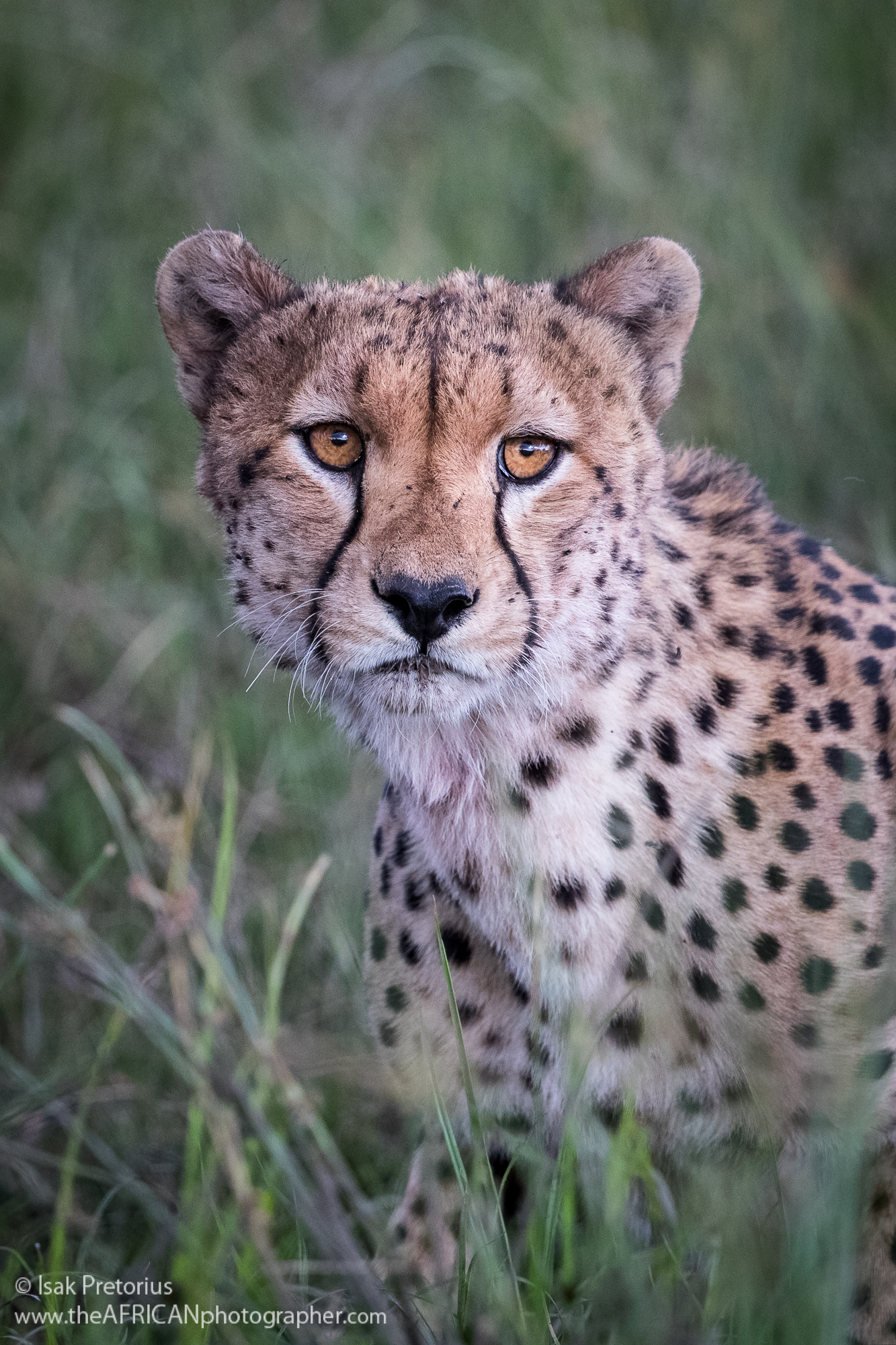 Images & text by Isak Pretorius