With a significant portion of Congo rainforest within its borders, Gabon, which is not on many people travel radars, offers some exceptional wildlife viewing.
Loango National Park is a dream location. Many nature lovers well acquainted with the African continent consider Gabon a rare and exotic tropical gem and tourism here still remains relatively undeveloped. Wildlife rich forests cover 70% of Gabon's landmass, its vast picturesque coastline is predominantly wild and unspoiled, and its inland and coastal waters teem with myriad species of fish, reptiles and marine mammals.
The naturalist Mike Fay has referred to Loango, one of Gabon's thirteen national parks, as 'Africa's Last Eden'. This is also where the photographer and conservationist Nick Nichols from National Geographic took his famous pictures of surfing hippos and elephants on the beach.
But besides hippos there's plenty more to discover in the rain forests and waters, for Gabon is home to forest elephants and western lowland gorillas. Visiting the habituated gorillas in Loango National Park is a unique experience. Unlike other parks with gorillas, here the tourist groups are small and exclusive, allowing for intimate viewing like no other place in Africa. These experiences will allow you to get some amazing images whilst in the forests.
Beyond Gorillas, you can expect excellent forest elephant, boat cruises to see amazing forest birdlife, an amazing amount of antelope species, forest buffalo and also the possibility of hippopotamus on the beaches!
C4 runs scheduled safaris into Gabon annually. The country is also well suited for private guided safaris, where finding mandrill is one of the major activities.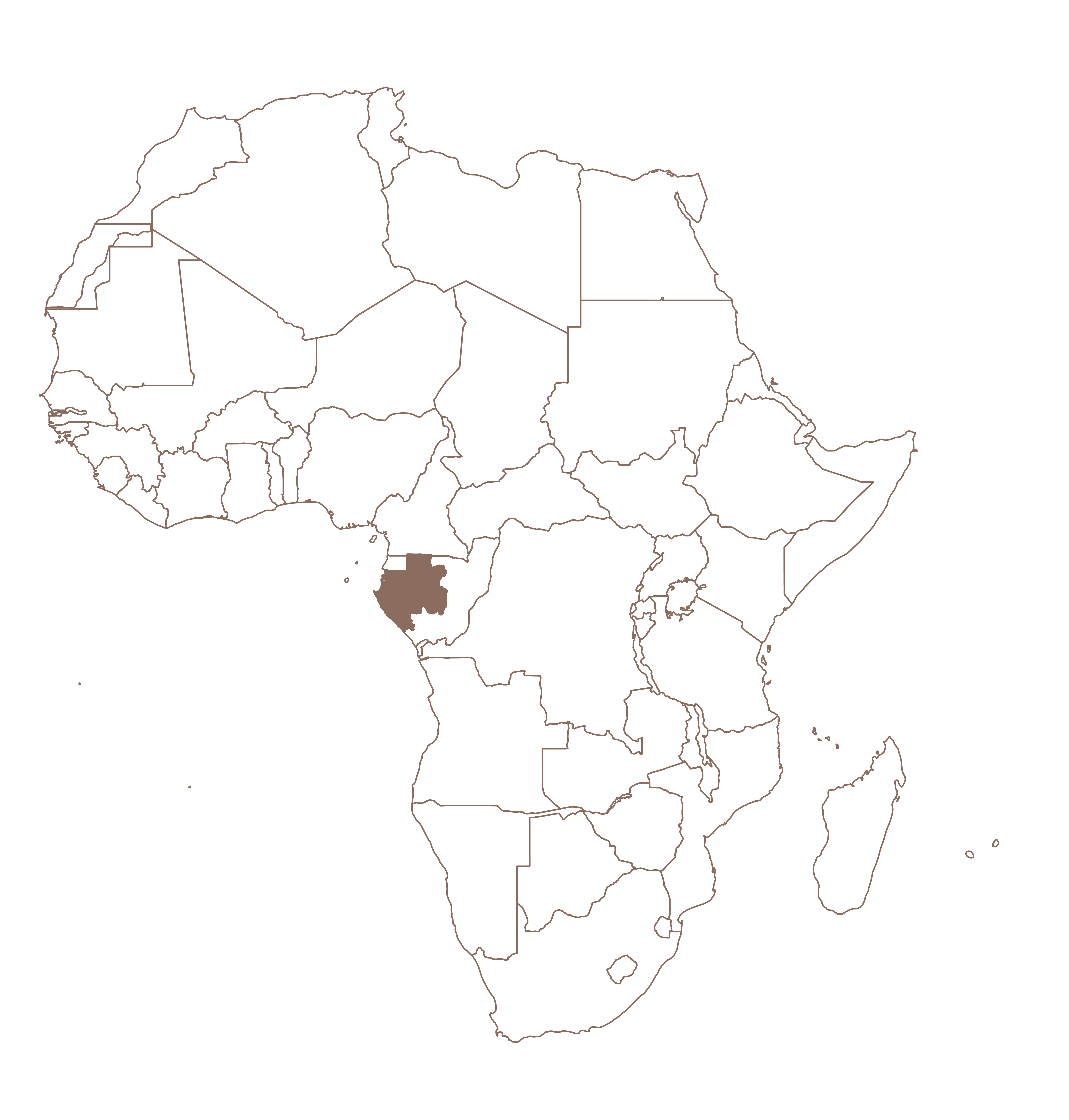 Gabon
Safaris 2022/2023
Events listed by latest date:
Select top 20 * from event_subcat_gal WHERE event_subcategory_id = '43 ' AND active_yn = 1 order by event_subcat_gal_id DESC