Guest Image Gallery by Vicki Santello - The search for Mashatu's blue-eyed babies
Date 2019/07/12 08:29:26 AM by Vicki Santello


The search for the elusive leopardess with her blue-eyed cubs...
On the third day of my trip in Mashatu there was exciting news! A female leopard was in the riverbed with young cubs. When I arrived with Eric Maripane and Janet Kleyn they had moved under heavy cover. I only had a very small window in the foliage to shoot with my 600mm f/4. The light was very low and Mom and her babies were mostly obscured. Mom knew we were there and gave me one passing glance through the underbrush while the cubs played around her.
The next day, the fourth day of my trip, we heard that the cubs were still in the den where they had been seen with Mom. Eric and I headed over the in the afternoon to see if they were visible. They were very shy without Mom and would not leave the mopane bush across from their den site. I was able to catch glimpses of them periodically and took advantage of windows of sunlight whenever I could. I was lucky to have golden light, as the sunset angle was level with the tree.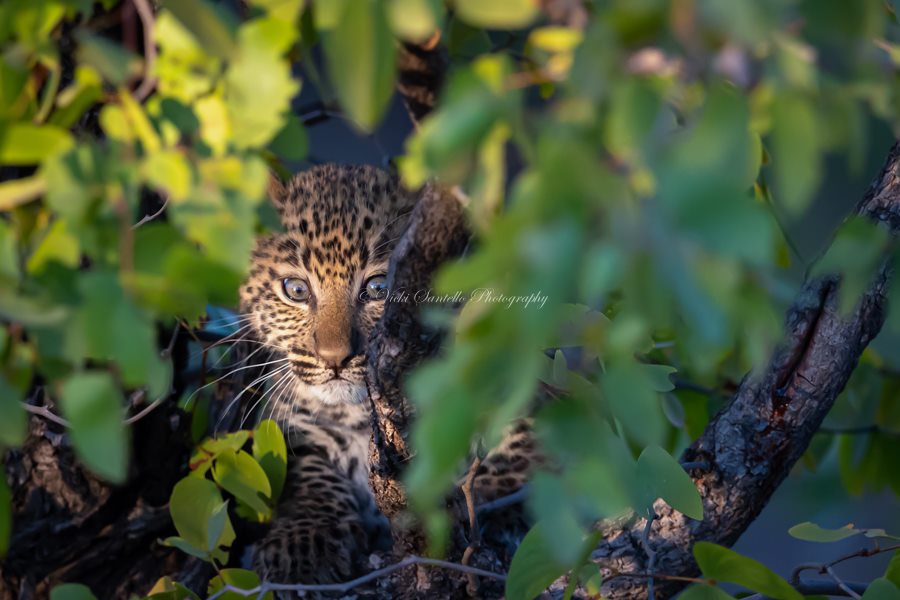 My heart's desire was to see the Mom and cubs playing together in the river bed so, on the fifth day of my trip, Eric and I went back first thing in the morning for our third attempt to find Mom and the cubs together. Alas, no luck for me yet again. The two cubs would only pop their heads out of the den site a few meters across from the mopane tree. I kept silently begging them to come out and play but to no avail. Mom had taught them to be defensive for good reason. The area was full of elephants that would be only too happy to stomp them out of existence. I'm hearing this little guy saying, "Sorry, Mom told me not to come out to play unless she's here."
The next day we tried again. It was my fourth attempt to get the viewing. I was down to my last day and my last game drive. Once again, Eric, Janet and I went back to the den site only to discover that Mom had moved them in the night. We started tracking and we only just came upon her at the new den site departing to hunt. The cubs were deeply hidden from view and I was heartbroken. My opportunity to see the family was gone - or was it? My heart said I had to stay for this once-in-a-lifetime viewing. If I left my possibilities of seeing cubs this young again on another trip in Africa were remote. If I stayed my chances were between 5-50%. I owe many thanks to many people who supported me in this decision and made it possible. Eric was scheduled for his leave so the afternoon search began with Kaizer Sekanonyana.
Changing strategies...
I now was armed had with an extra three and a half days to concentrate on this one objective but to complicate matters, the mother had changed den sites yet again. No one knew where the cubs or the mother were. Kaizer changed tracking strategies:
"rather than try to find the cubs, his strategy was to locate the mother so she would lead us to the cubs"
We started the afternoon game drive and spent hours searching before we finally found her again very late in the day. The cubs were not with her but the reward was that I was able to take this lovely portrait of her in golden light.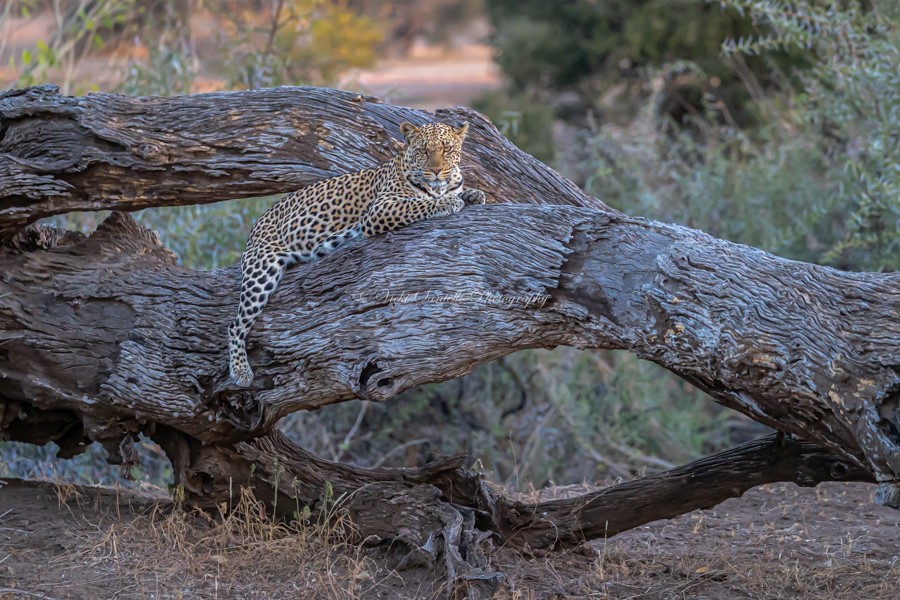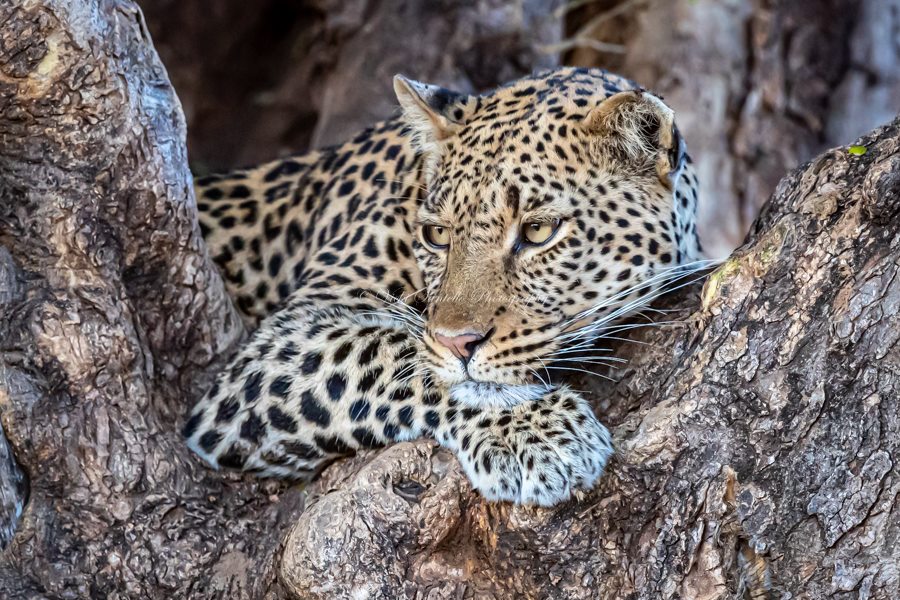 The second day of my extension equalled Day 5 of my mission to capture my envisioned photograph of the mother and cubs together. It began with more endless tracking in the morning and no success in finding the female. The afternoon started also with no success and worse yet none of the tracks we saw were fresh. Finally, late in the day, we got a lucky break. Another guide spotted her two-year-old male cub that was in her territory and calling her. We quickly drove over and I was able to get some great images of her handsome son plus capture more portraits of Mom in golden light. These images made the day productive but still, I was no closer to my objective of images of Mom and cubs. It was as if I was on Big Cat Diary with Jonathan Scott searching a vast area for two very small fluff balls that were determined to stay hidden. I didn't sleep well that night wondering what would happen in the next day and a half with only 3 game drives remaining. I know all too well that that "wild" is "wild" and disappointment is often part of the safari experience.
The next the day, now Day 6 of tracking and the penultimate day of my extension, we started again. Kaizer methodically scanned areas where he felt she was likely to be and still no fresh tracks. I was filled with self-doubt and a renewed respect for how vast and wild the area is. Several hours later, Kaizer found fresh tracks and I dared to hope. Then we got word that two guides had spotted the mother and were following her. We waited at the riverbed for her to approach based on Kaiser's strategy that she would lead us to the location of the cubs. AND SHE DID!! We watched as she started calling for them. They didn't emerge! Finally, Mom went into the dense Shepard tree and they all emerged TOGETHER. The viewing exceeded all my hopes in perfect light and position. There were so many intimate moments between the three of them I took 100's of images in the time in 40 minutes they graced us with. Special thanks to Kaizer who responded to my requests for positioning so professionally!
C4 Photo Safaris organised this Private Photo Safari for Vicki Santello at the renowned Mashatu Game Reserve, known for the high photographic 'hit rate' in both the dry and wet seasons. Have a look at some of our scheduled safaris/workshops at Mashatu guided by our professional wildlife photographers: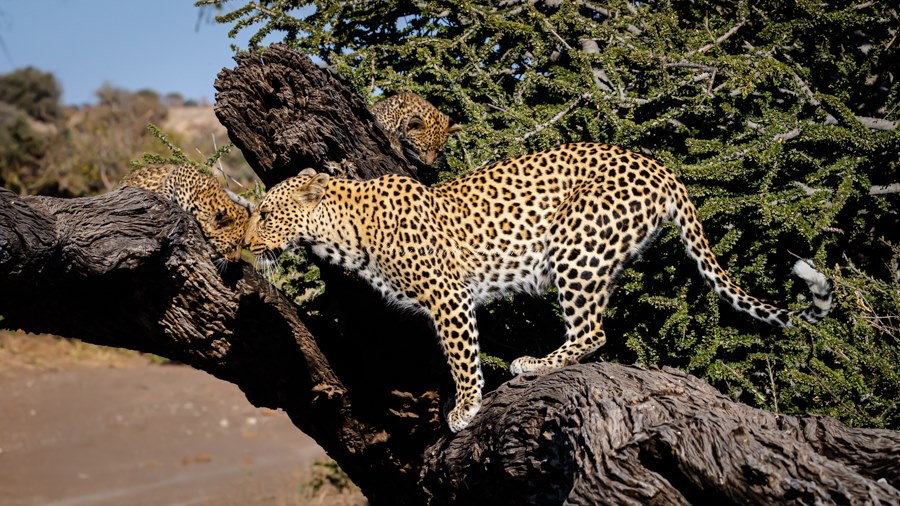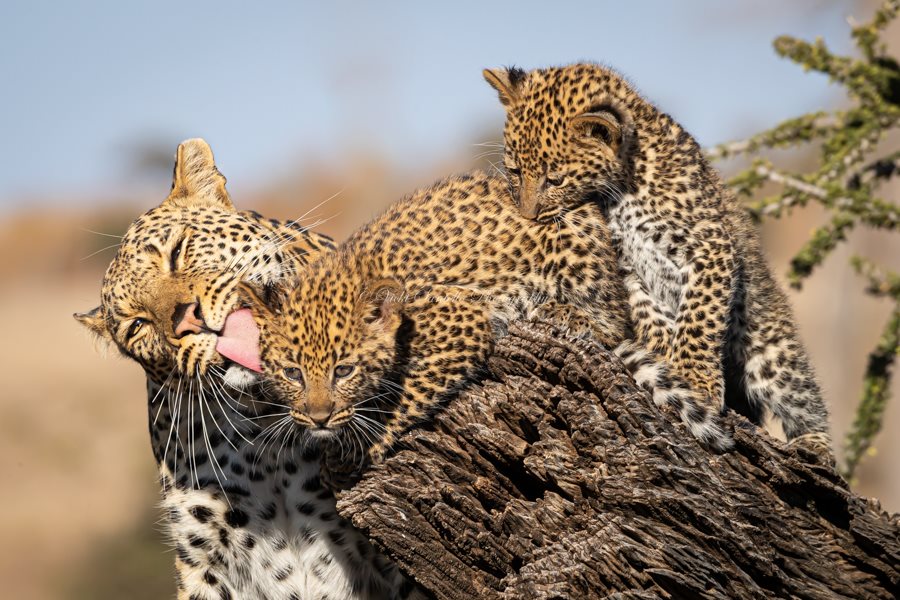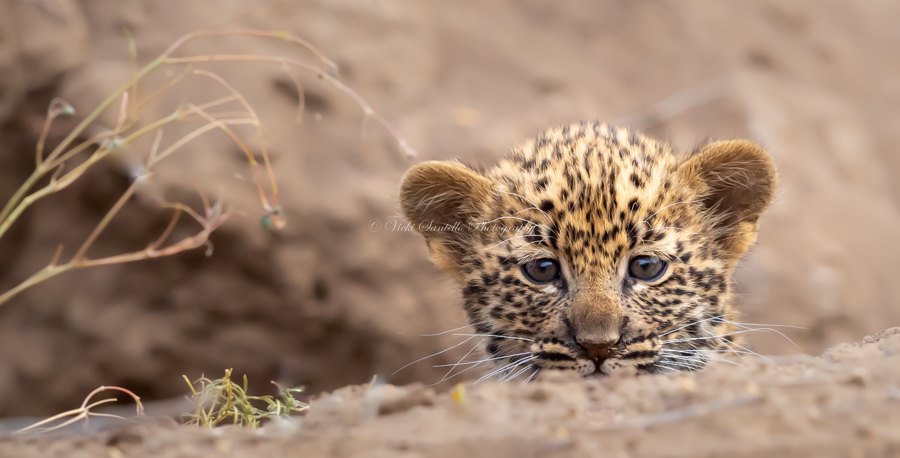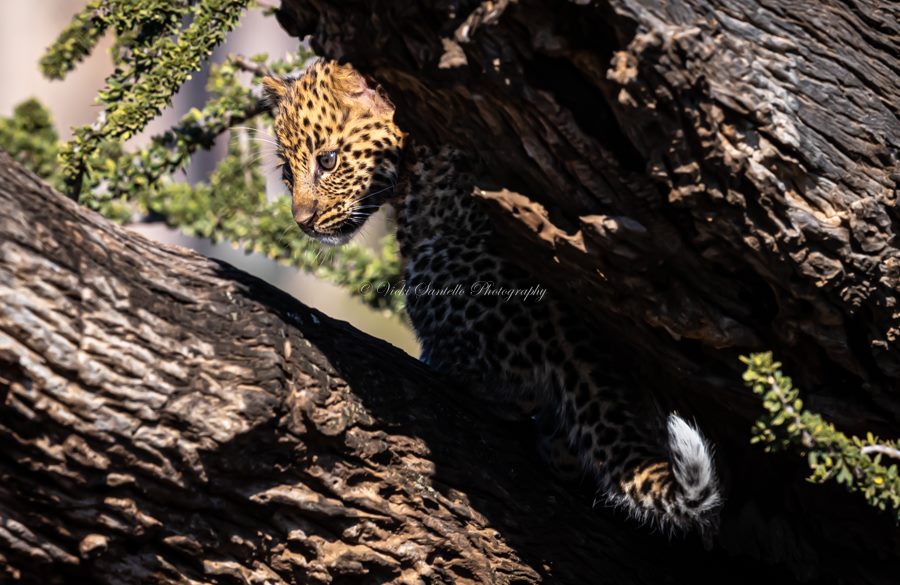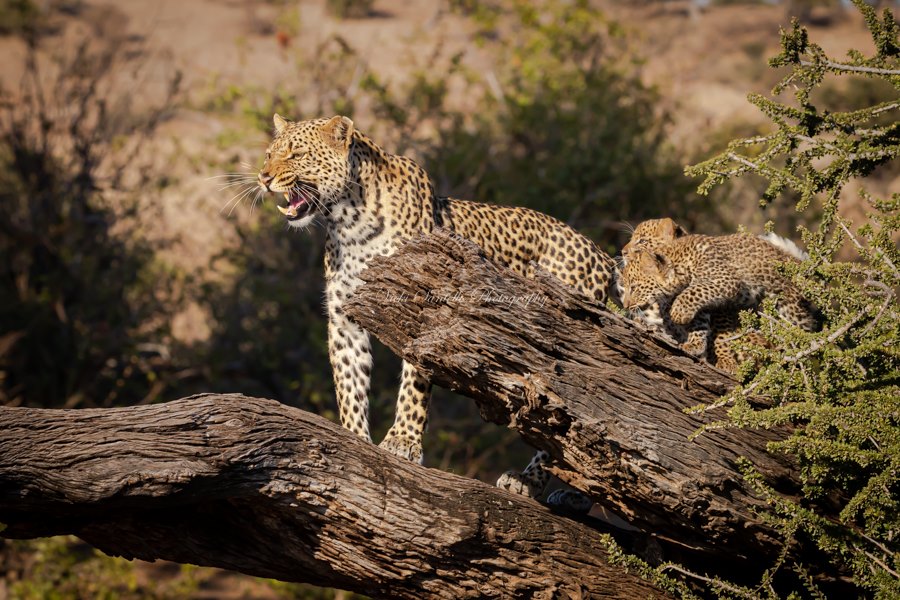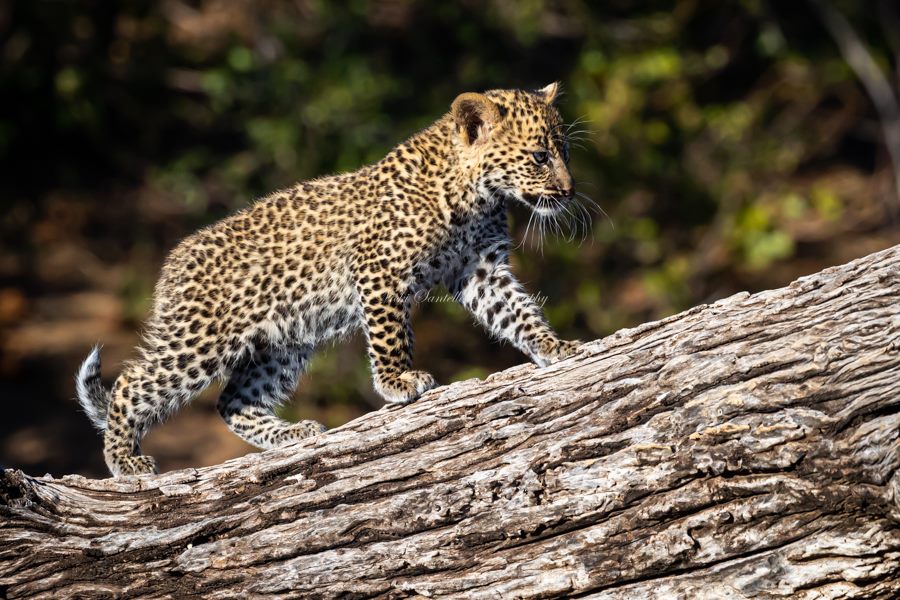 Images & text by Vicki Santello