Big Tuskers - Private Safari
Date 2020/03/10 09:12:48 AM by Andre Cloete


As a wildlife photographer it is such a privilege to be able to travel around this wonderful continent!
Our latest safari however had all the ingredients to make for some of the best photography you could imagine. The brief from our client was that he wanted some time in the Mara and then Rhino and Big Tuskers.
Kenya's seasons however had some different ideas and my worry mounted as the short rains seemed to merge with the long rains and the reports from the Mara were of mud and long grass!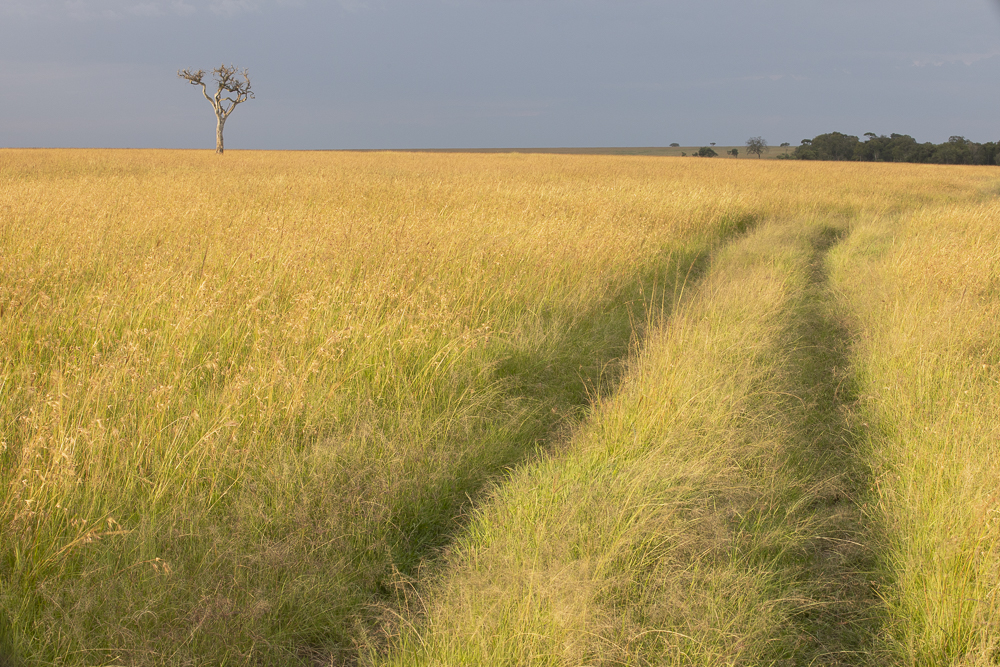 However, seasons should just be viewed as opportunities to try different creative techniques. It meant that we would need to use the grass and greenery or wait for our subjects to separate themselves from the background.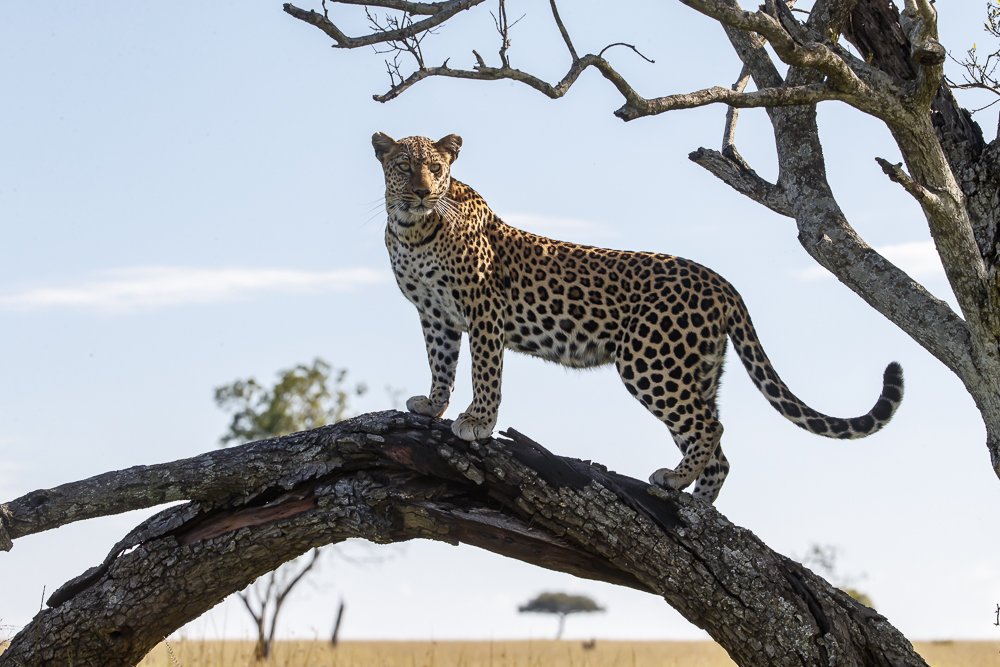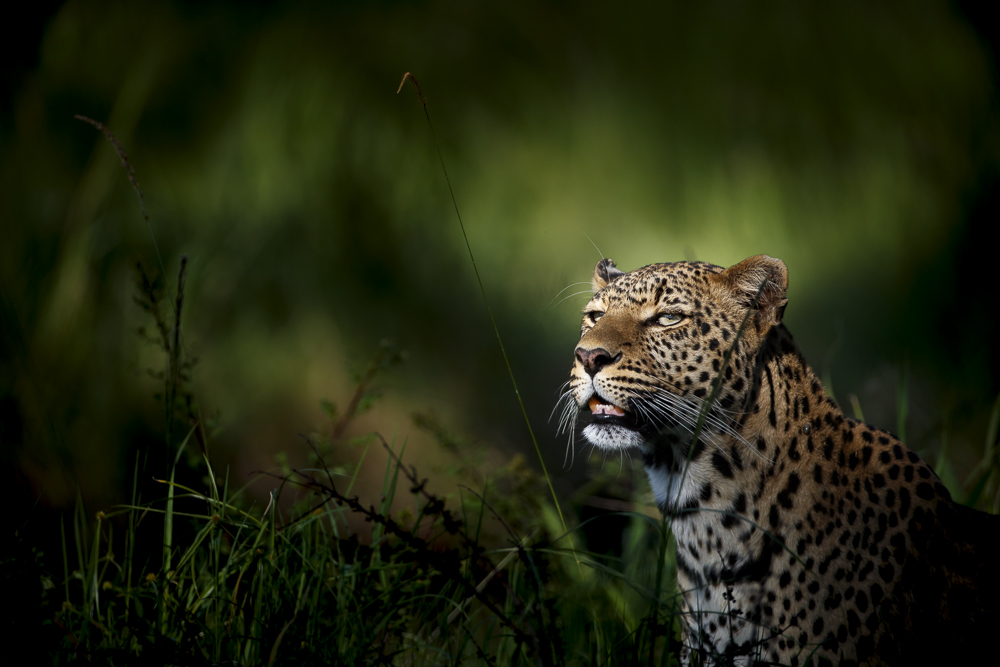 Trying to photograph tiny lion cubs in the long grass is a bit more challenging but patience eventually paid off: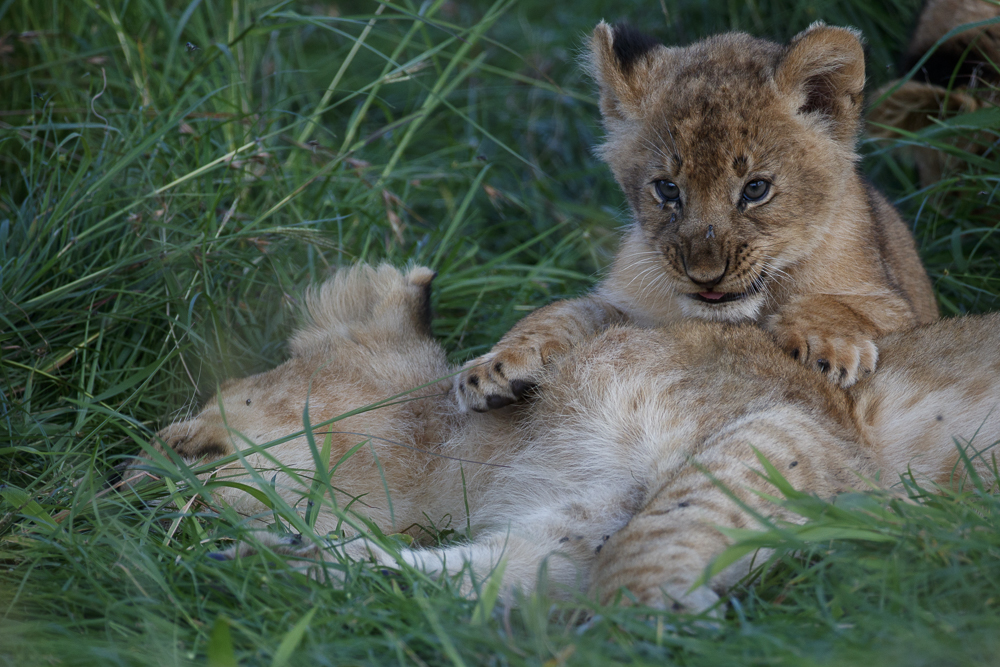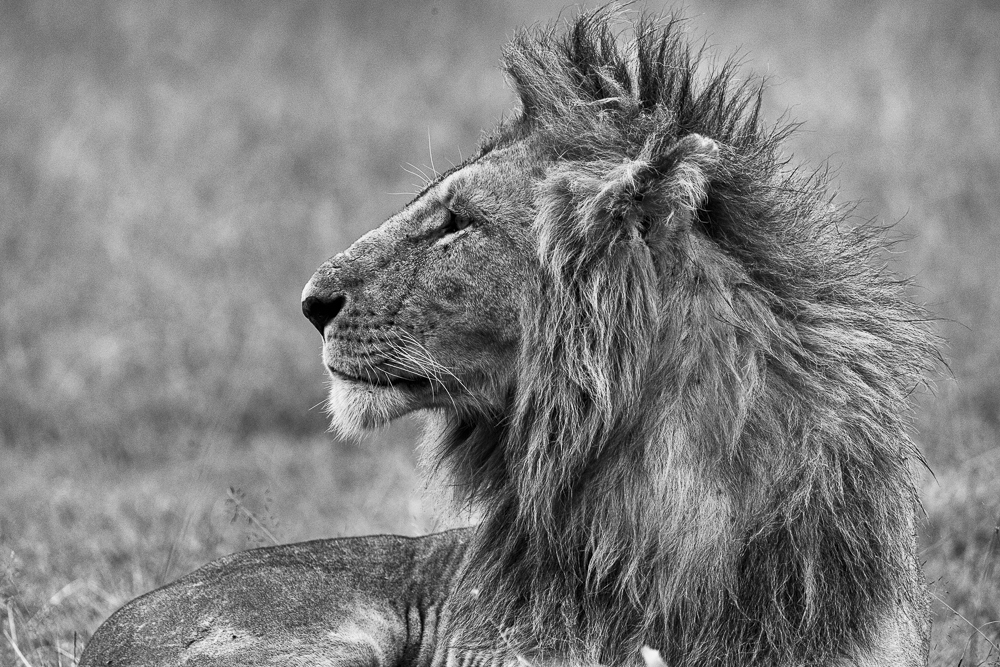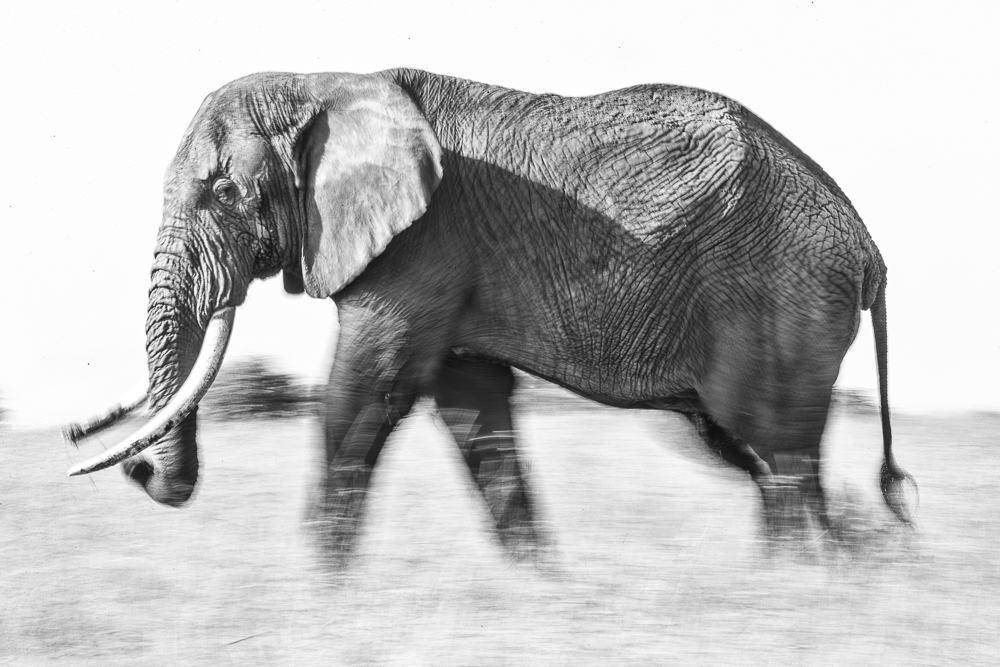 Our last evening in Mara North saw us watch a failed lion hunt and then notice how intently a giraffe was watching proceedings and also that a stunning rainbow was developing in the background.
Our next stop was to visit one of Kenya's great community conservation success stories – the Lewa Wildlife Conservancy. Lewa has provided a safe refuge for Africa's rhino populations and especially black rhinos were high on our wish list. We weren't to be disappointed.
We saw two of Lewa's most famous black rhino cows in early morning light posing very obligingly for us … and even a white rhino calf making its way across a stream: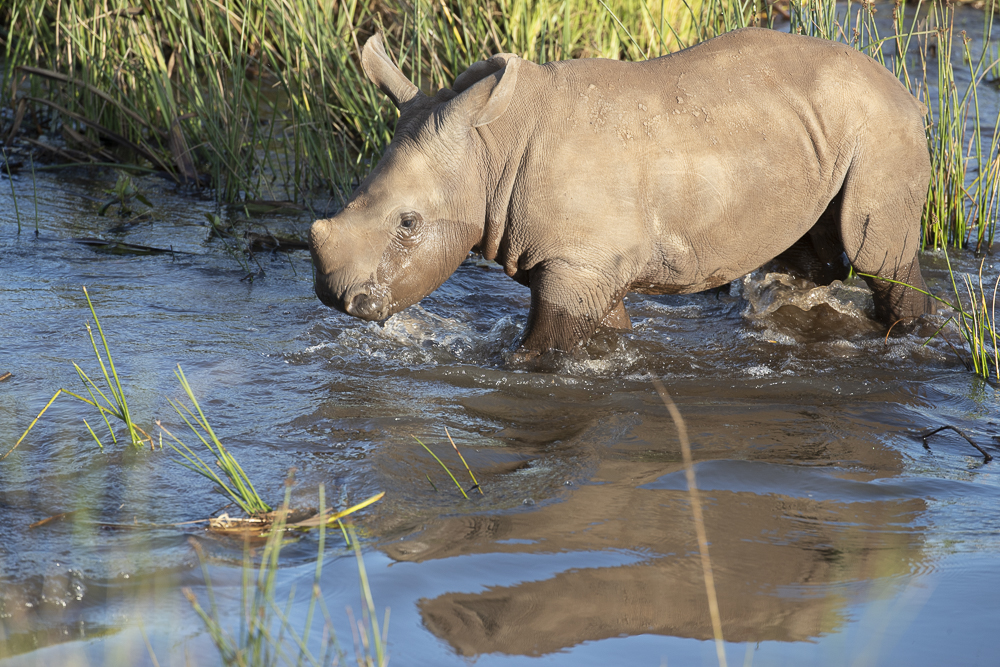 Our final morning we spent watching a lovely Reticulated Giraffe having its breakfast amid attention from the Oxpeckers grooming him.
And then it was on to Amboseli where we wanted to spend as much time as possible with Tolstoy and Craig. News of the unfortunate but natural demise of Tim had reached us just before departing on our tour.
On our first evening drive we had Tolstoy in a magnificent African sunset under the comforting solace of Mount Kilimanjaro.
Could it get any better? Well, have a look at the pics below and judge for yourselves …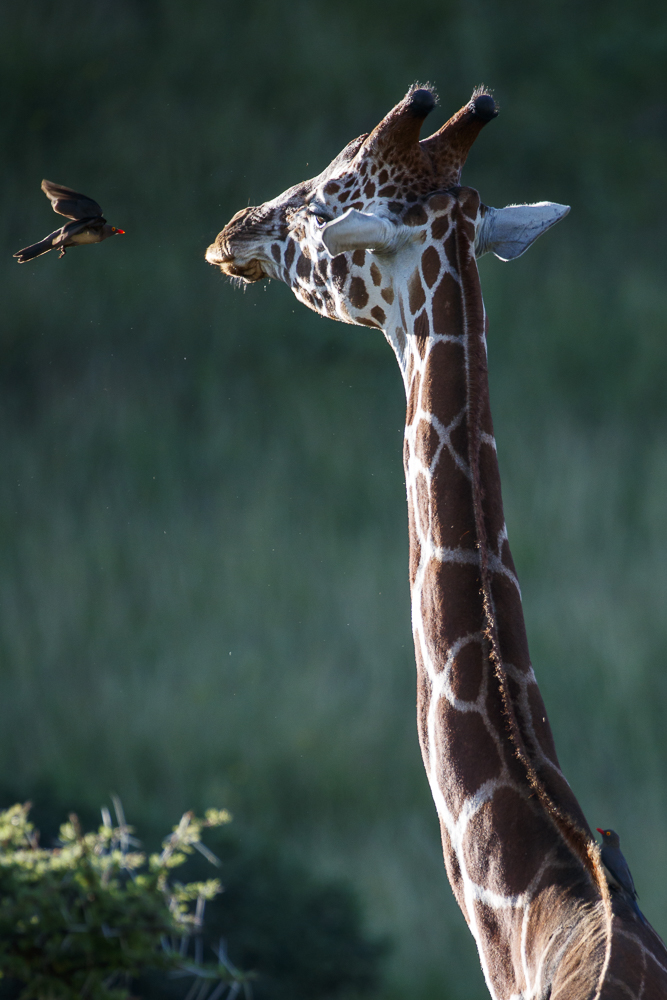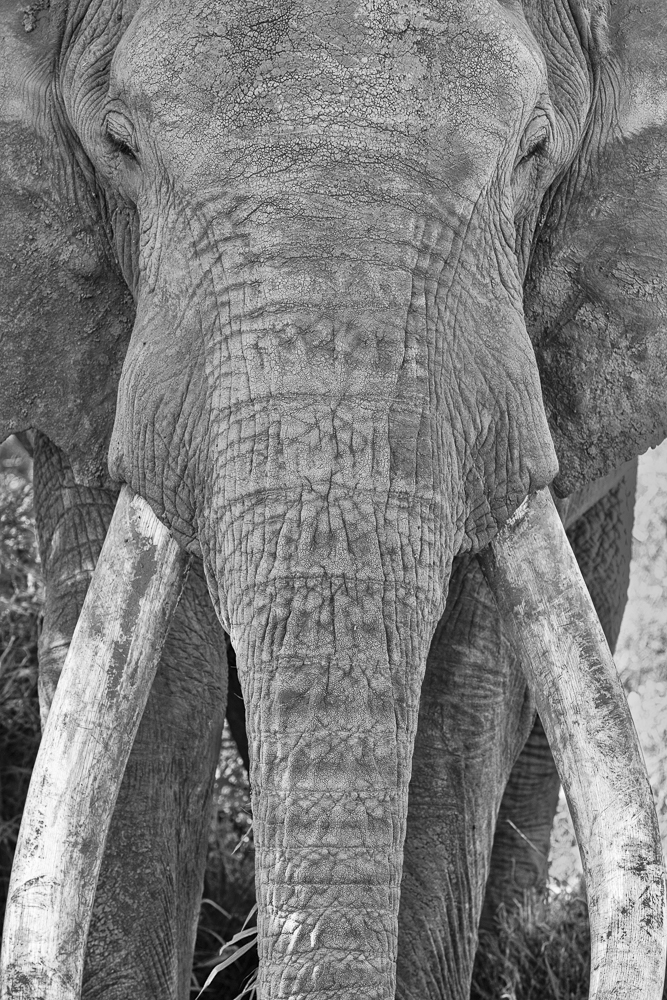 A close up of the Reticulated Giraffe and Craig.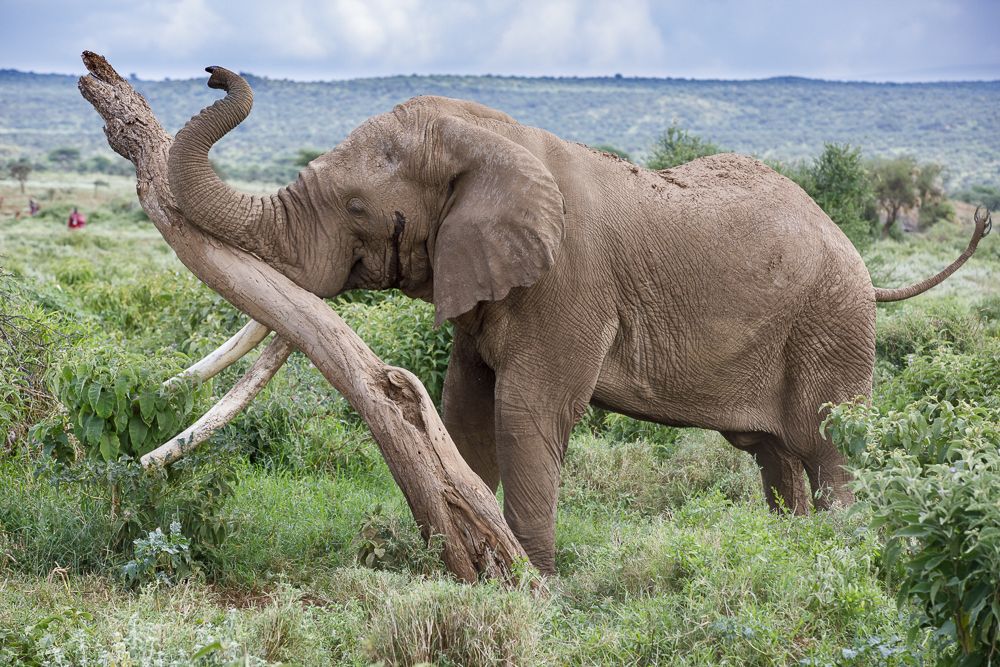 Tolstoy sctraching an itchy spot.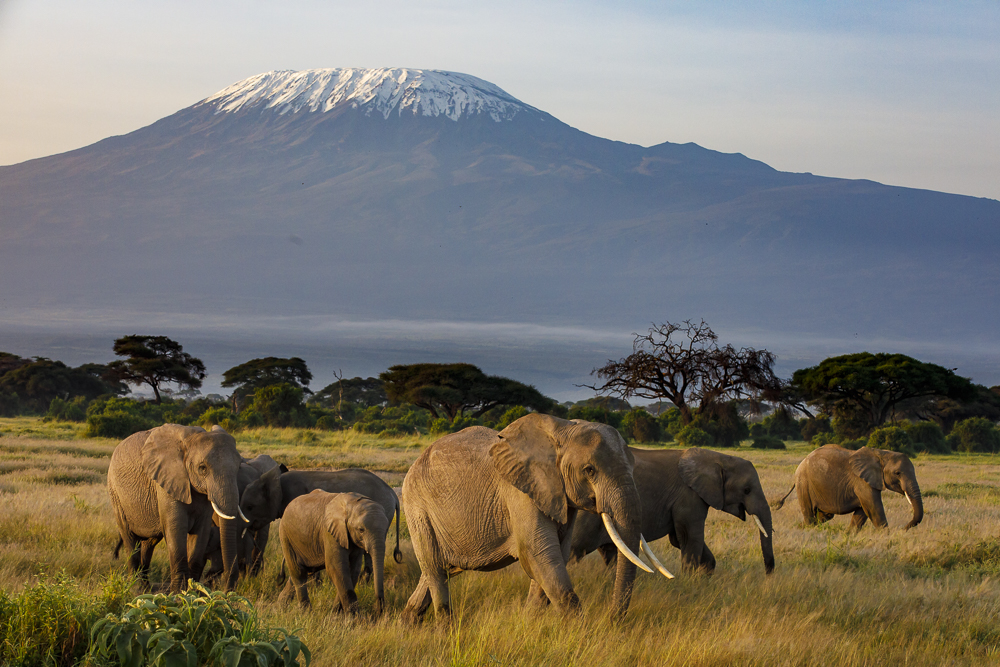 A breeding herd enters Amboseli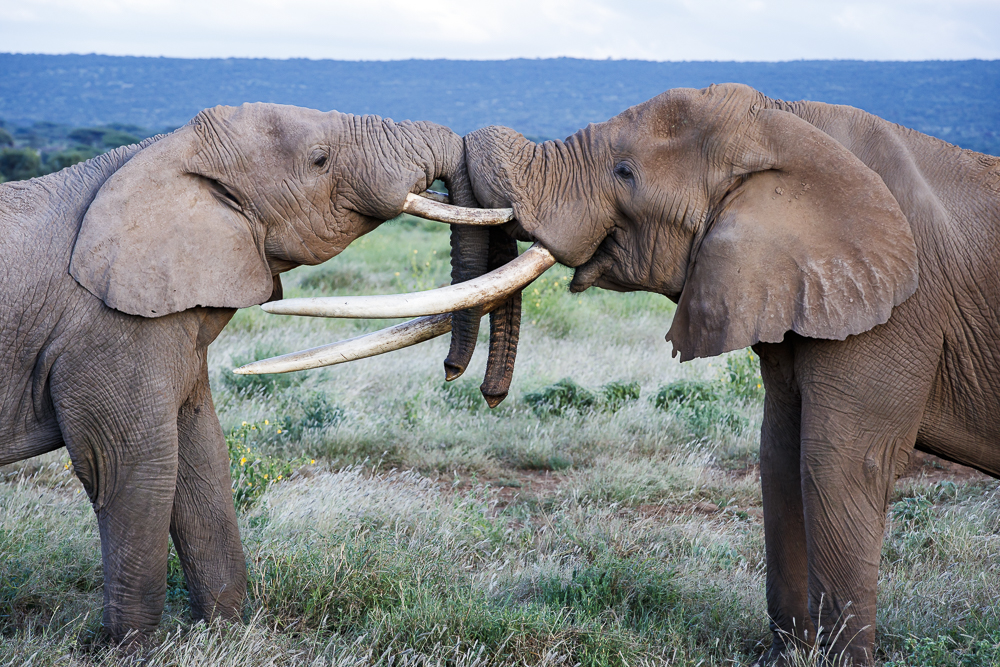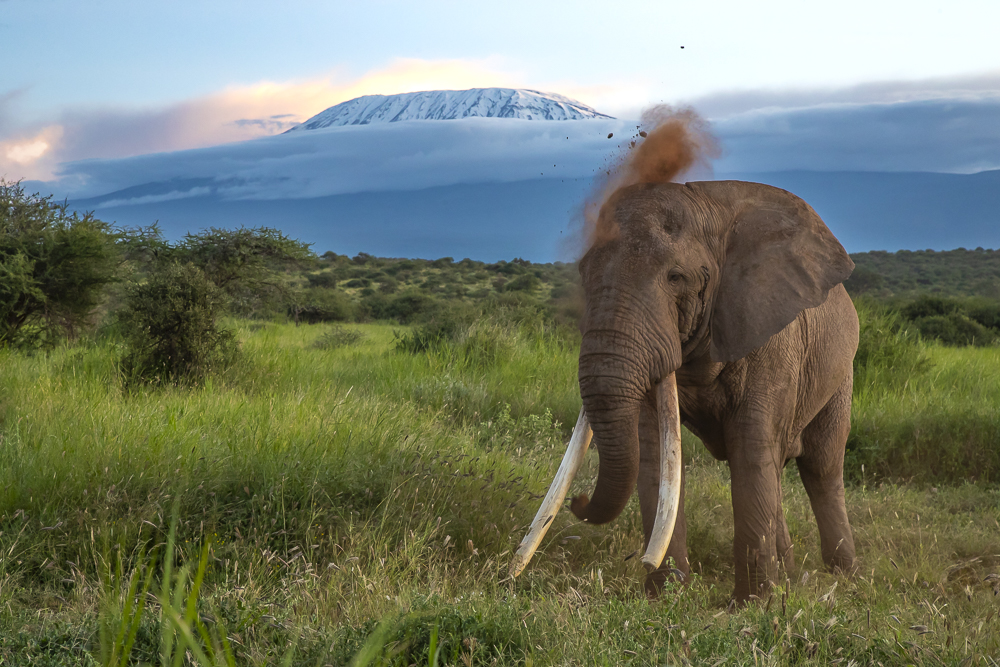 Craig & Mount Kilimanjaro.
Text and Photos by Andre Cloete