Date 2023/04/25 11:00:14 by Stuart Hahn


We have started traveling once again. We needed that for sure.
Of course, that means the short stories and photos can begin again.
We recently returned from another trip to Africa. It is hard to beat an African Safari for good times and photos. On this trip we were also accompanied by 2 good friends which made the trip even more enjoyable.
We spent 4 of the 14 nights at a new lodge for us next to Krueger National Park in South Africa.

The safaris themselves were productive. However, in this area of Africa the small trees and brush are rather dense, and they cover a large part of the reserve. We could go "off road", something which is important for photography, but it meant driving thru the underbrush at times. That said, our guide/driver was very good at getting us in the best positions for photography.
We had good sightings of three animals that we either had never seen before or are difficult to photograph, African Wild Dogs, two rare white lions, and even two pangolins.

The photos here focus on the African Wild Dogs. We have seen AWD in the past but never were we able to get very close and I never got good photos. This time we did better in both regards. We were able to follow a pack of several adults with six juveniles. The alpha female and her mate are monogamous and the only breeding pair in the pack, the female has a litter of up to 20 pups which are cared for by the entire pack. The Wild Dogs are endangered with probably about 6,000 in sub-Saharan Africa. In many areas due to conservation efforts, they are making a comeback.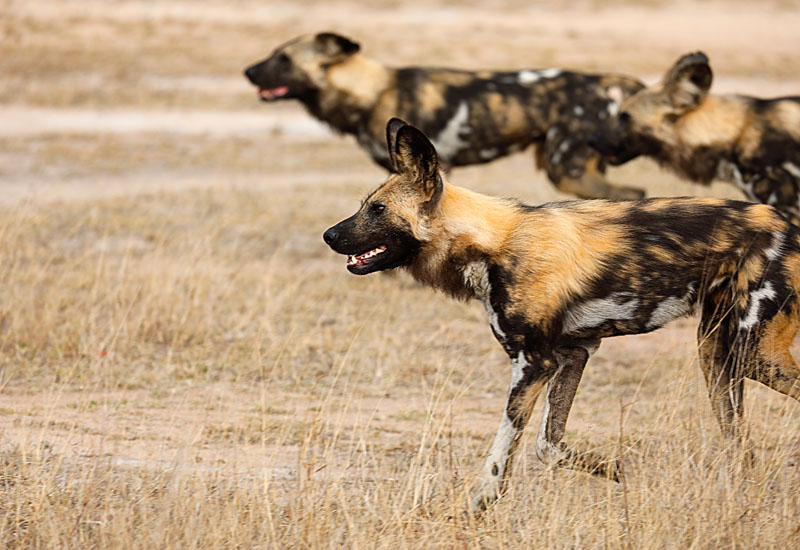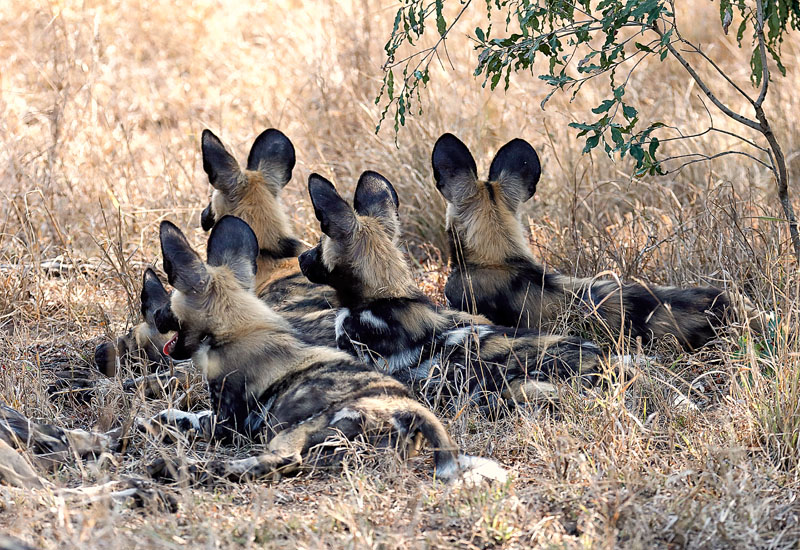 Images & text by Stuart Hahn