Date 2023/07/24 09:16:44 by Darren Donovan


South of the town of Badplaas, in the Mpumalanga province in South Africa, is a hidden secret. I had one night to investigate the Nkomazi Game Reserve, and check to see what Potential this area had and if it would be something that would rise to the levels that we needed to offer a C4 photo safari. As I entered the reserve, I was immediately impressed by the landscape. Wide open areas, with koppies of huge granite boulders. My imagination started running amok. The 10 km drive from the gate to the tented camp dished up a smorgasbord of Wildlife, both highveld and lowveld species dotting the open countryside. Buffalo, Blesbok, Springbok, Red Hartebeest, Giraffe and Impala all over the place.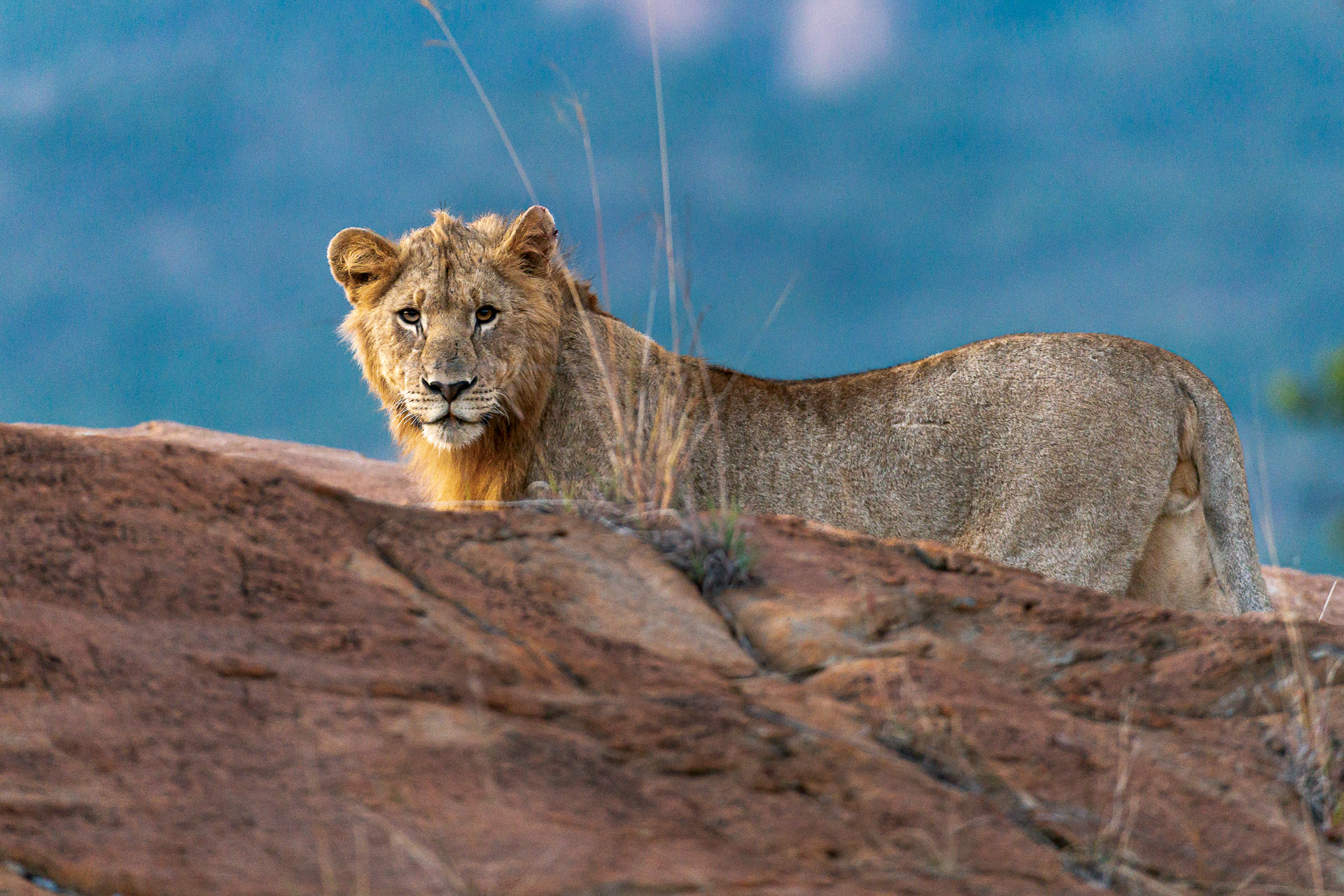 I arrived at the lodge, which is set on the banks of the Komati River. The strong flowing river flows over a rock section of the river here, the sound of the river adds to the ambience and you walk along the winding walkways. The lodge "gardens" are completely natural and the birdlife in this riverine bush, adds to the pure natural feeling.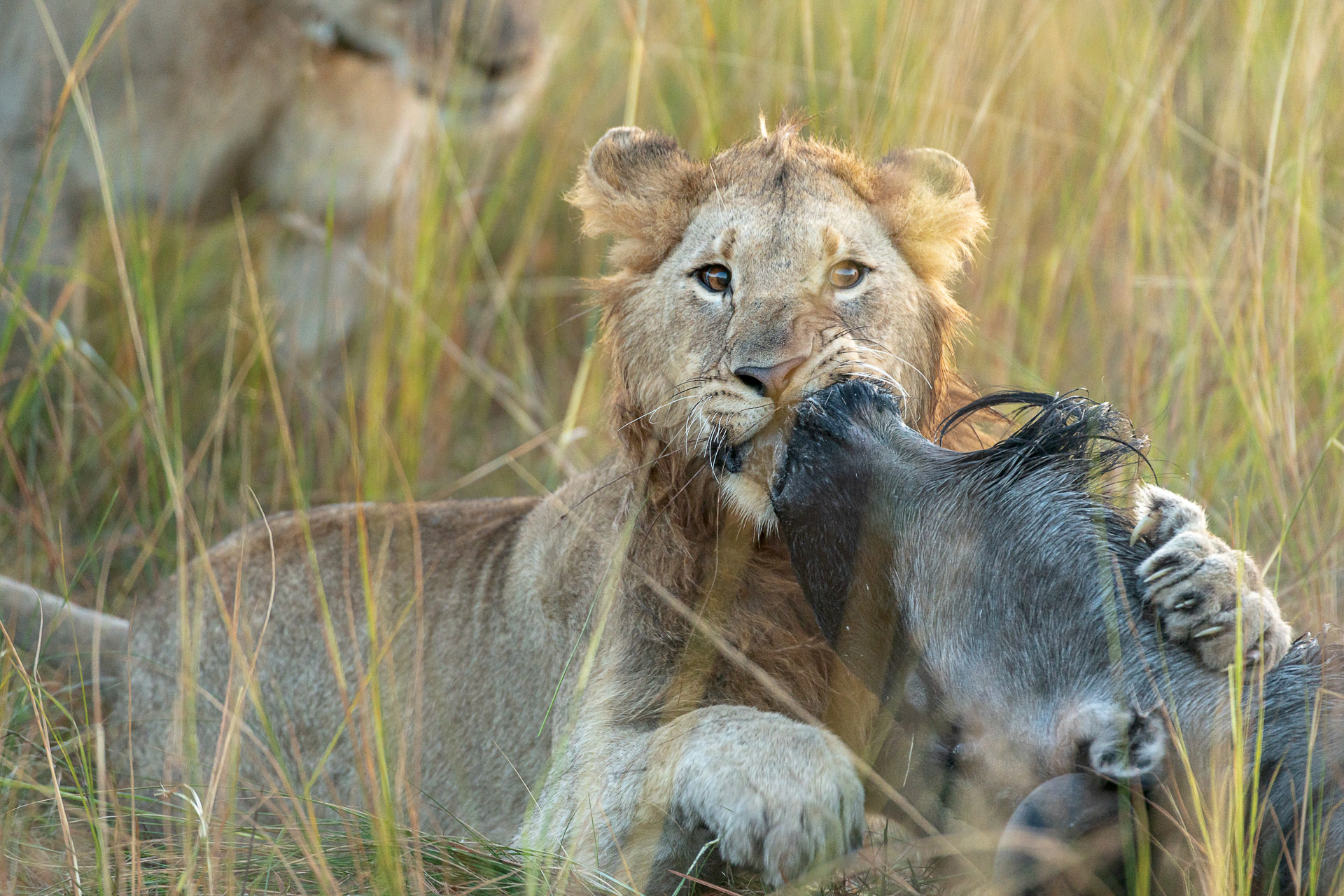 On the reserve, I was apprehensive, because I had only one night, would Nkomazi deliver a good wildlife experience. Again as we meandered thought the reserve, the potential that this reserve has became more and more apparent. The towering koppies, with those magnificent rocks standing sentinel over the vast open plains. To the north, the Komati River twists through the reserve. Nkomazi has 22 kilometres of river front. In the afternoon we found Elephant and Buffalo, along with several other species. In the morning, we hadn't been out of the camp for more than 10 minutes and we found a lone Lioness moving along a rocky ridge. Not far behind her, her 4 sub-adults were following. We quickly noticed that she was hunting, with the female sub-adult mirroring her every move. The young males though were more interested in us, and only once the Lioness had chased and anchored the unfortunate Wildebeest, did they get in on the action. We watched in awe as the Lion family made short work of the Wildebeest bull. Wrestling him to the ground in a matter of 10 minutes. The young males were left to administer the final choke hold, which they did fervently, often competing with one another for the honour. It was a privilege watching them learn the skills needed in the future. Not long after this we found a mother Cheetah with 3 playful cubs, playing around the rock and termite mounds as the mother scouted the plains for a meal. If this is what one night delivers, I'm incredibly excited to host some guests in this tremendous game reserve.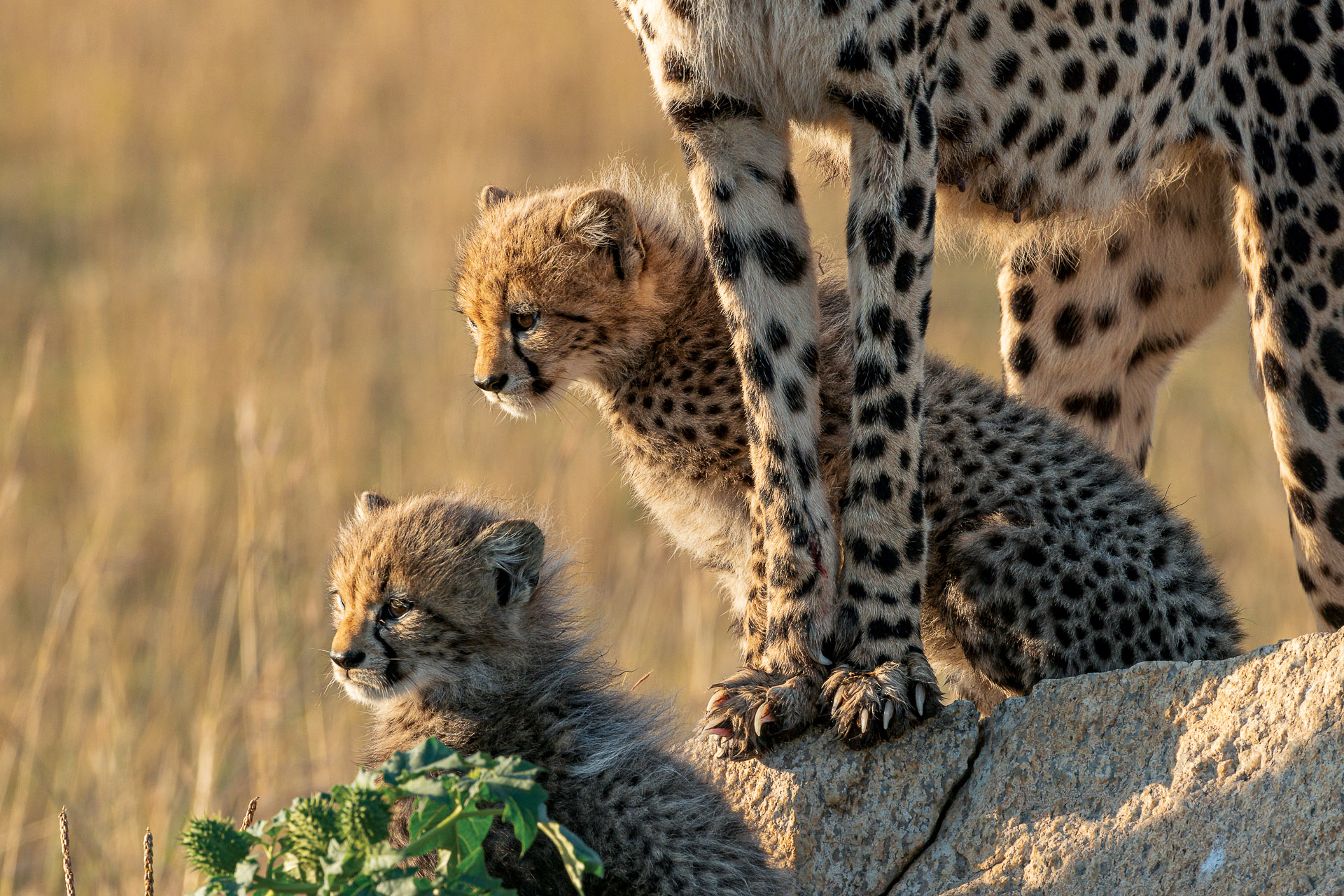 Images & Text by: Darren Donovan