The Mashatu staff serving brunch to the guests arriving back from a morning session in one of the PhotoMashatu hides are often confronted with excited guests and their stories of the exceptional sightings and photographic opportunities. For many this is a highlight of their visit to Mashatu. So on a quiet day in camp Kirsten and I decided to show them what all the fuss was about.
Within minutes of suggesting the outing we had a full vehicle and headed out to the PhotoMashatu hide. On arrival we had to wait to enter the hide as a herd of elephants beat us there and were having a great time splashing around, I like to think they came to welcome the Mashatu staff.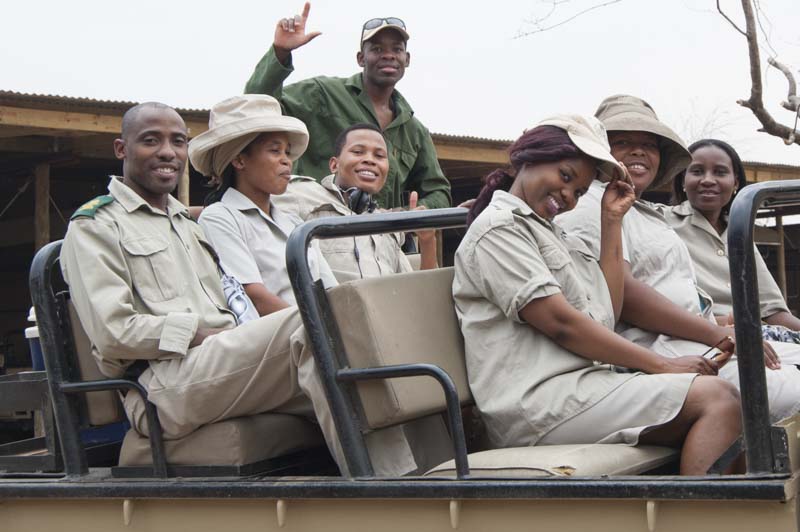 Taking a gap we got into the PhotoMashatu hide before the next elephants arrived. They were also treated to impalas and the usual variety of birds. Kirsten and I took our cameras along and gave each of them a few quick pointers and an opportunity to take photos with a DSLR to truly experience what the guests do. The results were impressive; clearly a few of them have a great eye for photography.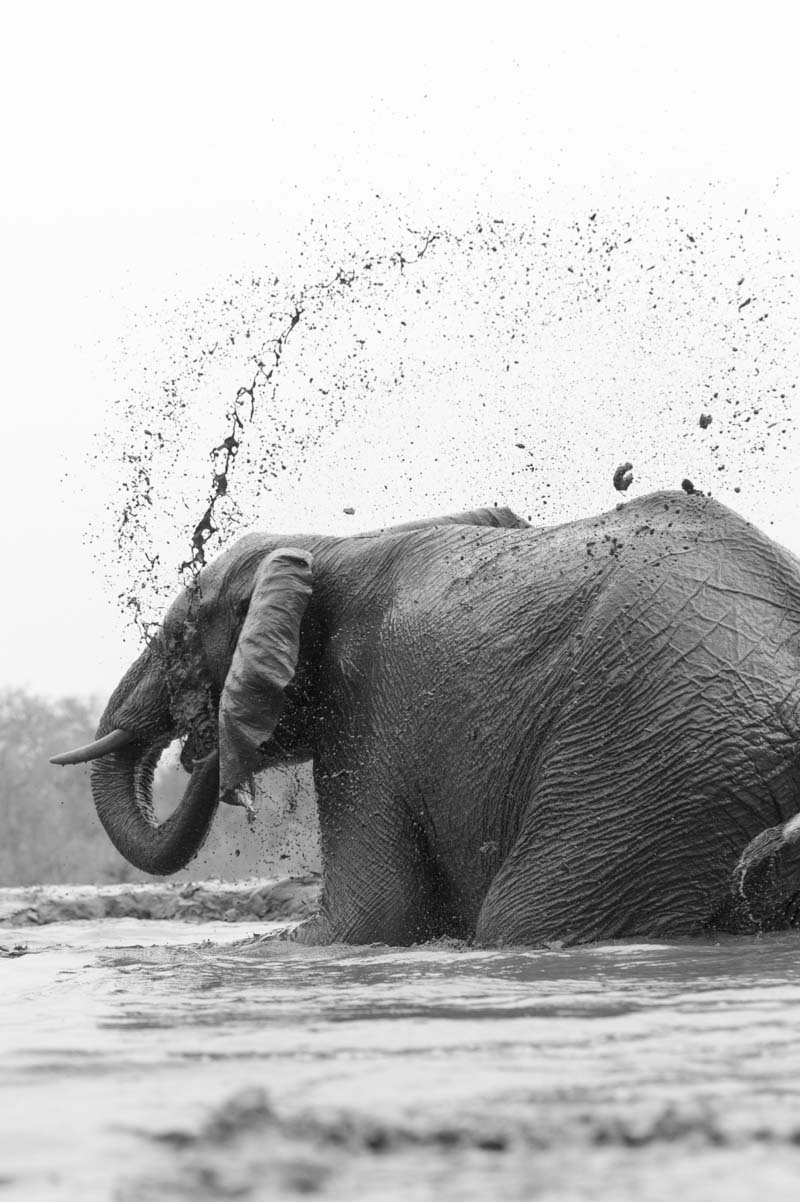 Photo by: Mashatu staff member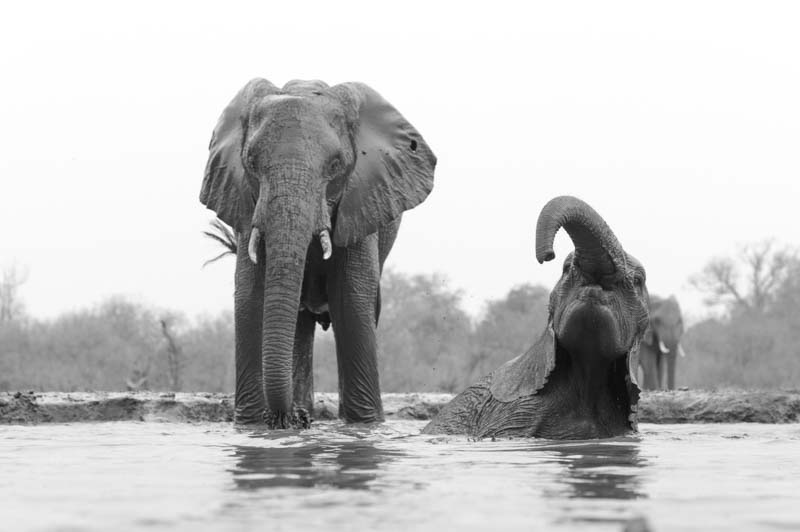 Photo by: Mashatu staff member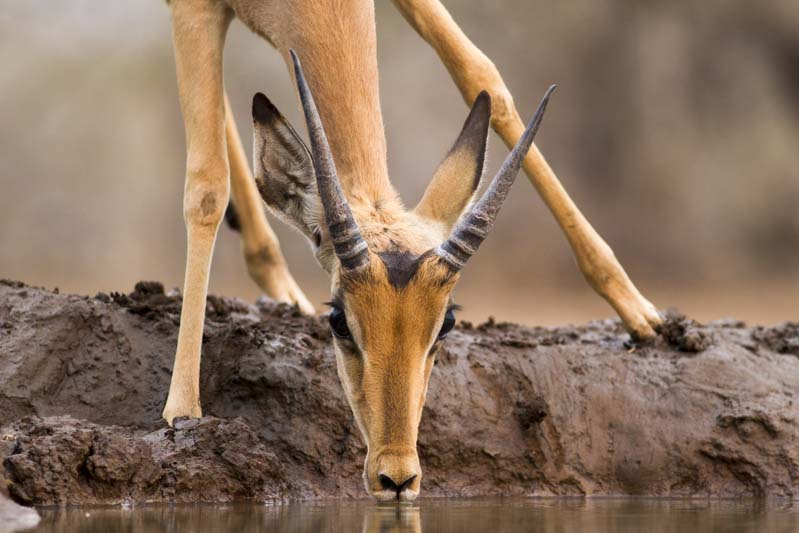 Photo by: Mashatu staff member
Just before the sunset we departed to a viewpoint for refreshments and we were fortunate enough to pass a male lion. For most of them this was a thrilling encounter as it was their first sighting of a male lion. Coming back from the PhotoMashatu hide session that morning, the guests were greeted by enthusiastic staff, which was genuinely interested to hear about their encounter. The PhotoMashatu hides are exclusive to Mashatu Game Reserve.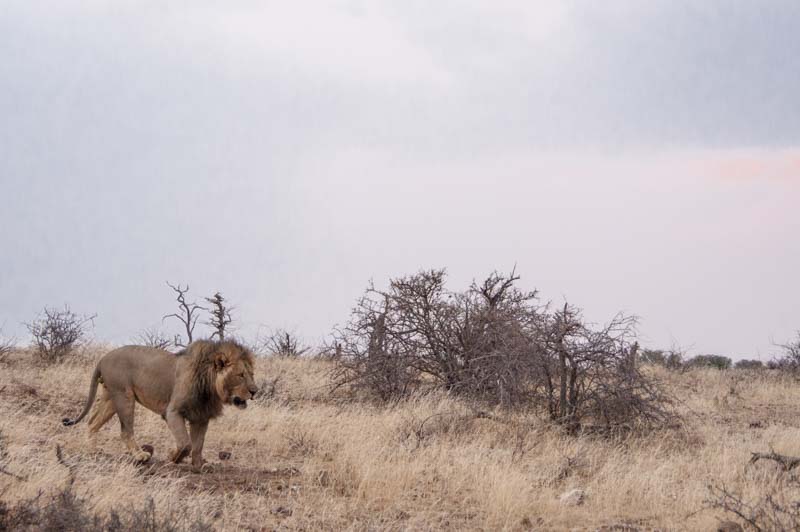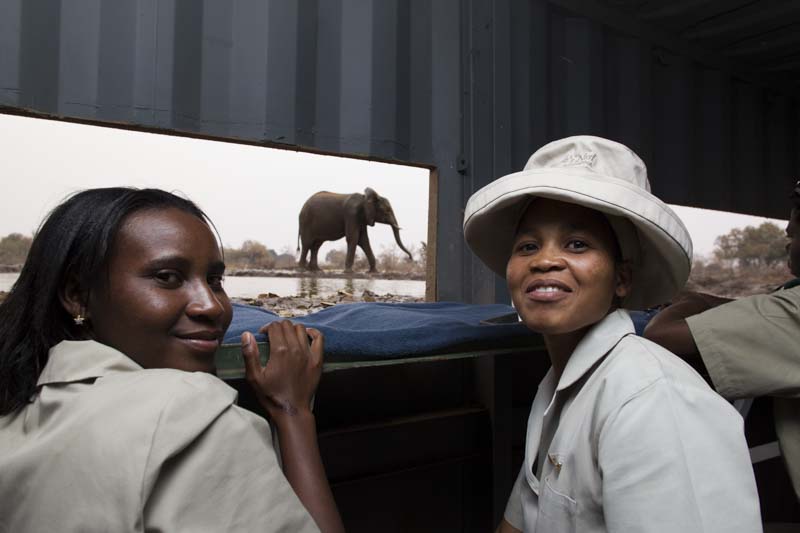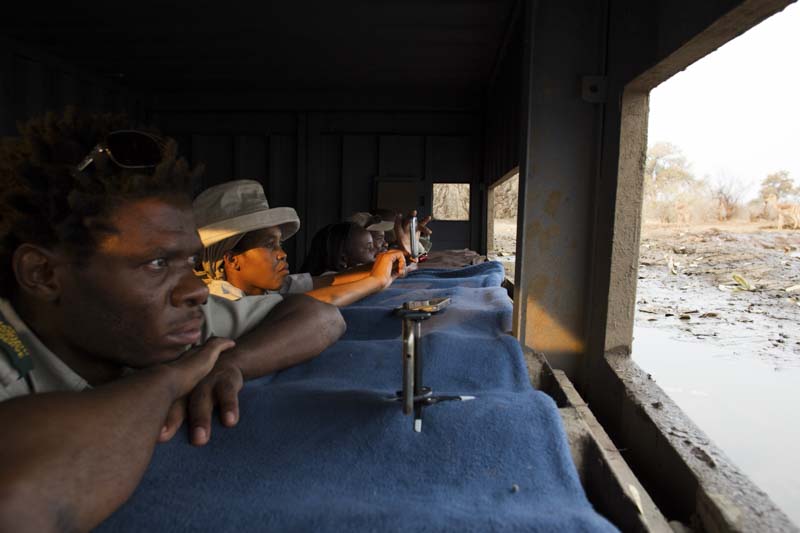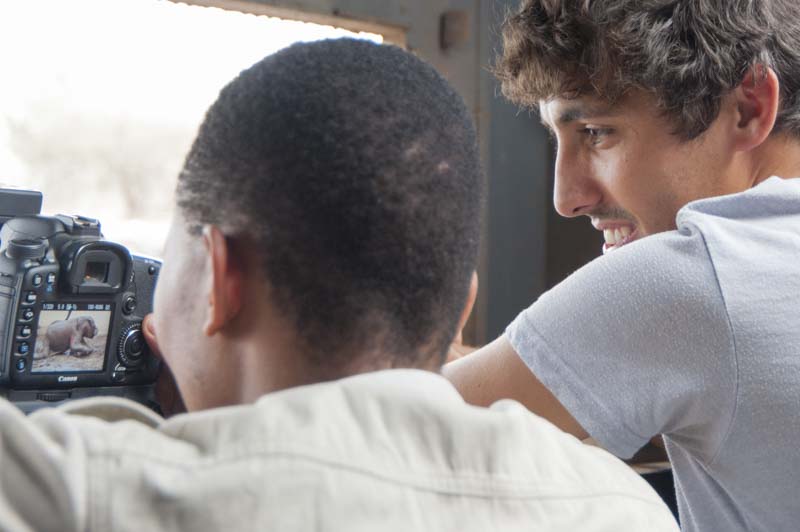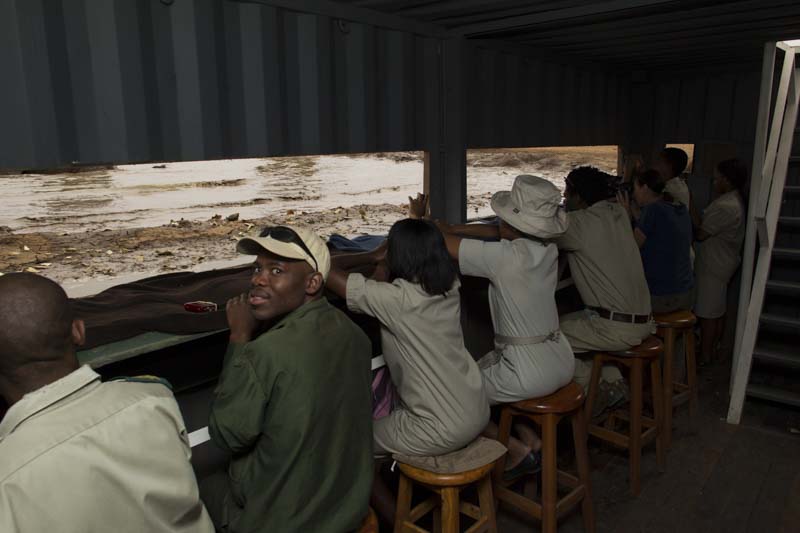 Photographs and text by: Janet Kleyn and Kirsten Frost