The Mara always offers amazing wildlife sightings but it is very difficult to capture new scenes from the Mara. The latter comment was our goal on this private safari in the heart of migration season. Dan and Denise are both experienced wildlife photographers, so the emphasis was not to get as many photos of the Mara, but rather to get a number of high quality, 'great images' on this safari.
The mantra was "Quality over Quantity" and so we set out each morning before dawn to ensure that we got to our subjects 1.) before the great golden light and 2.) before anyone else.
It is always a pleasure for me to lead safaris in the Mara, one reason is because I know the eco system very well, but two other points are also very important in making sure my clients have a great time. I have been travelling here for 9 consecutive years and in that time I have worked with many good drivers. On this safari we worked with Pilot Naurori, whom I have known for all of my 9 years in the Mara. We are great friends- having travelled beyond the Mara into the Rift valley and also to climb the active volcano of Ol Doinyo Lengai. Pilot was the first person to meet my fiancé - she accepted my proposal in the rift Valley while Pilot was travelling with us! Pilot grew up in the Mara where he worked with vulture and hyena researchers before becoming a driver guide. To say he knows every inch of the reserve is an understatement. His knowledge of the environment and wildlife goes back to his childhood. Also having 82 siblings, means he knows everyone in the reserve. If you have heard of the "bush telegraph", then you will know why this is important!
So with this team, we headed out to find unique and quality sightings each day. A crossing in front of camp upon arrival started the safari off pretty decently and set the precedent for the days to come. The following morning we had a massive crossing that is one of the best ones I have ever seen. From there it became a blur or activity and sightings!
Young leopard cubs playing, brilliant sunsets, Serval cat and kittens, lions mating, cheetah hunt and kill, lion sunsets, leopards hunting at dawn, zebras in the rain, Maasai in a remote village, hyena pups and to end it all off, the Notch boys doing their thing.
The Mara lived up to its name, as always, yet it is the experience you give to the visitors that makes it so special. With Pilot, we did exactly that and Dan and Denise went home with some serious quality images in their portfolio.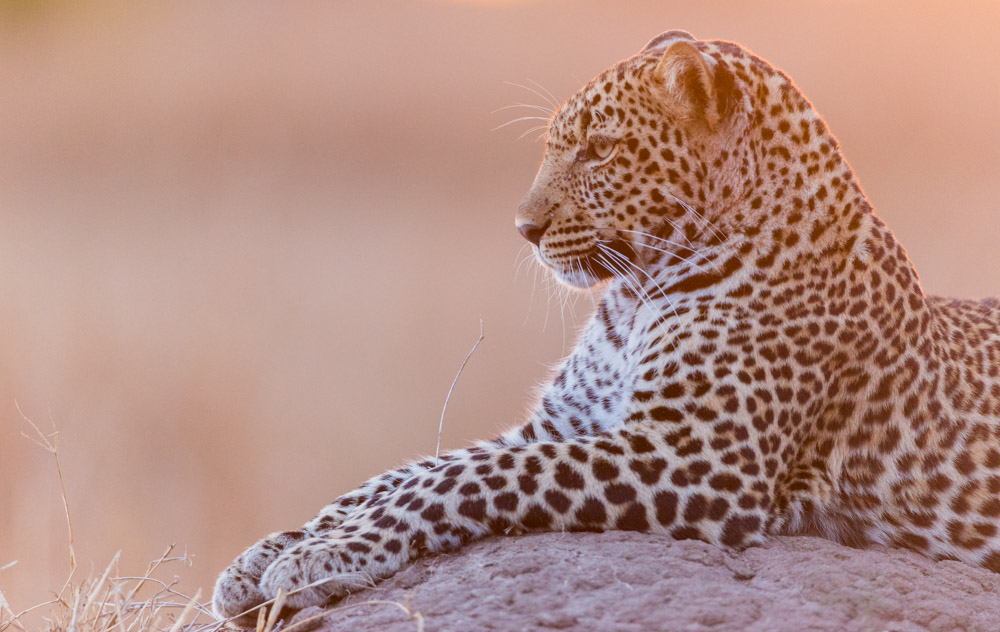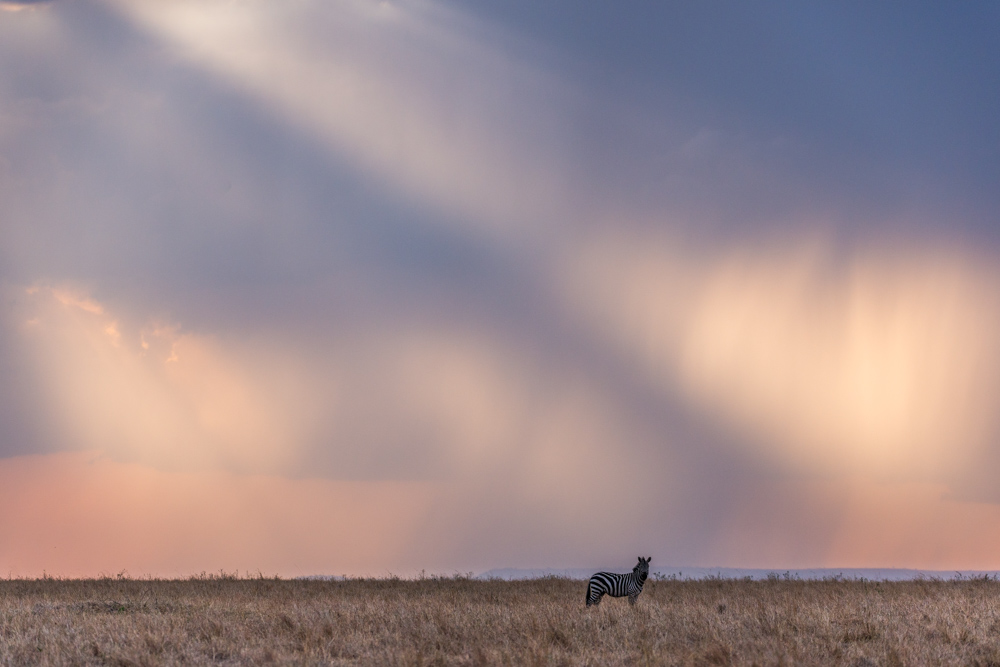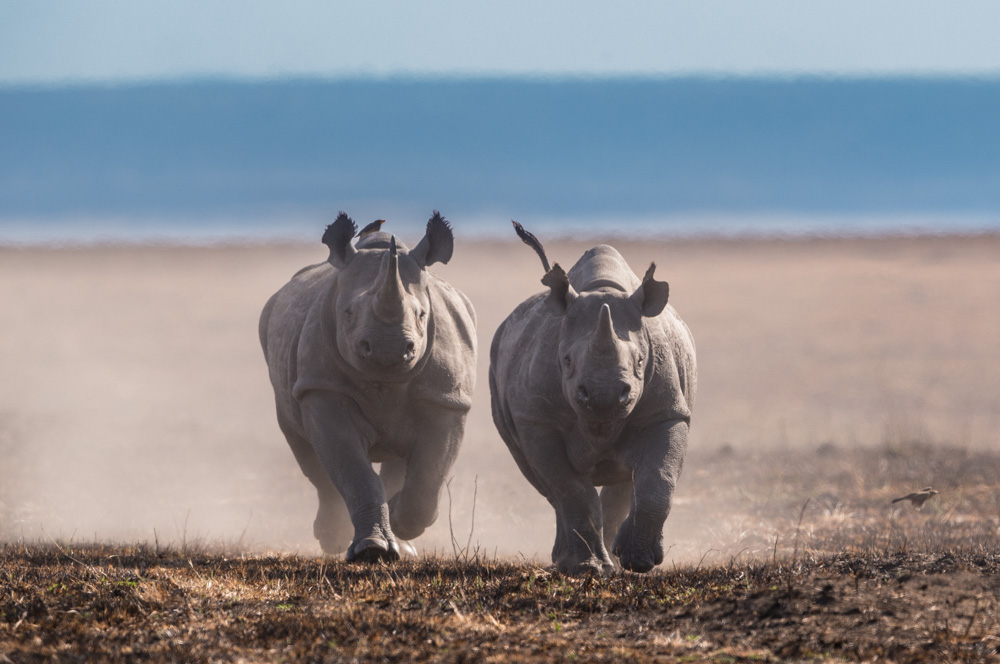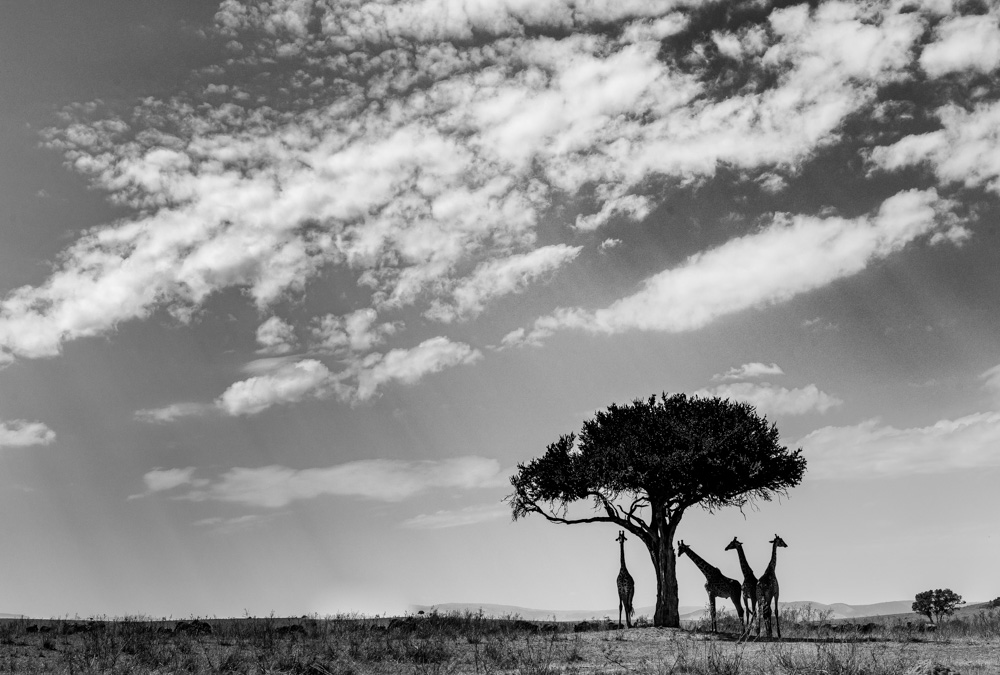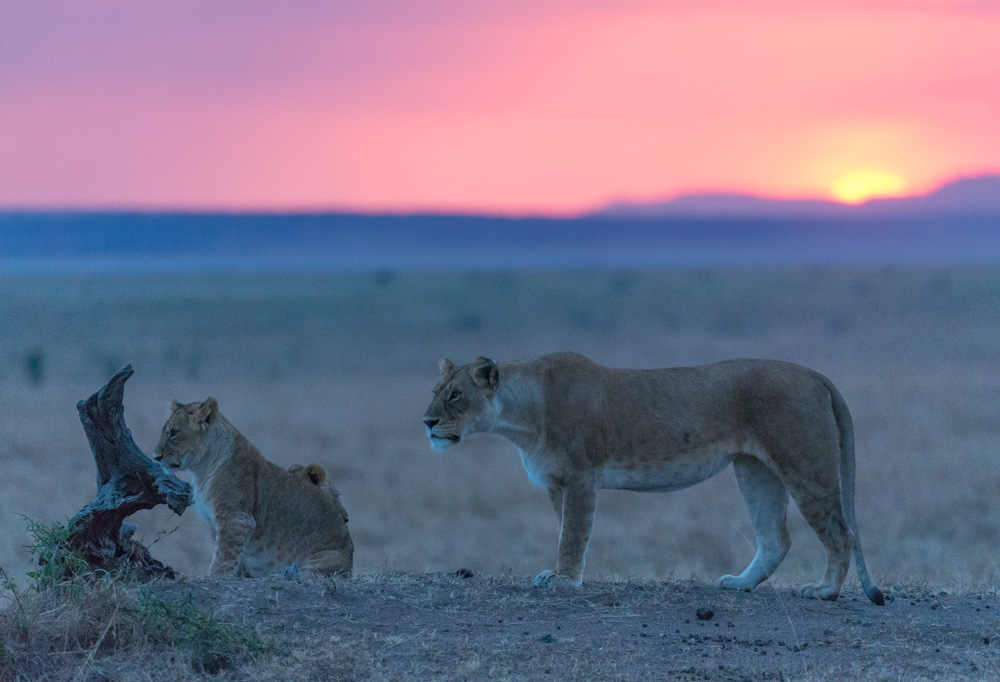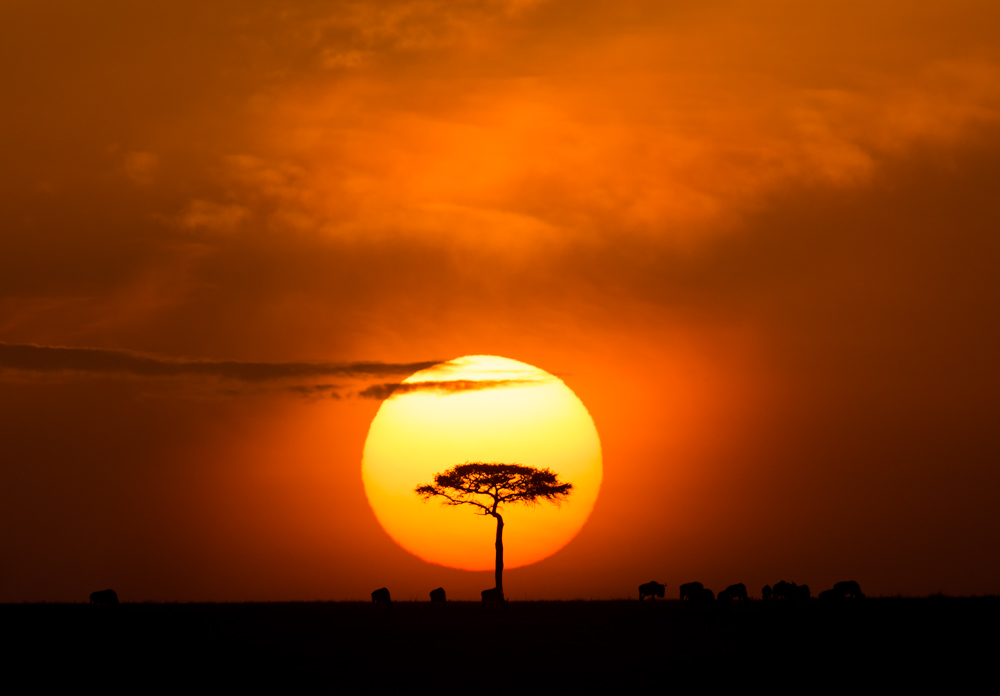 Photographs and text by: Shem Compion