Alarm calling, sightings, and "watch out for the bushes" are some of the words that come to mind when I think of my visit to Mashatu. It has been said that once a year, one should go some place that you have never been before, which is a little more difficult when you're juggling your career as a young adult. However, the first weekend in May, I made my way over to Botswana for the very first time as part of the C4 Team, to a game reserve that I have only ever dreamed of experiencing!
We always have an idea in our minds of how a destination should look like or what it should be like once there. When one has only ever seen photographs and heard stories about Mashatu Game Reserve, there is nothing better than experiencing the real deal. But, what is even better is when your expectations are exceeded beyond measure!
One afternoon, we had our sundowners on Disappointment koppie, which might I add, did not live up to its name considering we experienced one of the most beautiful sunsets of the whole weekend! We then drove along the riverbed looking for one of the female leopards and hoping that we could find her with her two cubs, but instead we came across some elephants peacefully feasting on some leaves. We switched the vehicle off, and in the total silence, we could hear them breathing, eating and even breaking branches in the distance. By this stage, the sun had already disappeared over the horizon, but the moonlight was shining on one of them. It was incredibly special watching the moonlight outlining the elephant's silhouette, as she casually walked away in the opposite direction.
A morning visit to the photographic hides was definitely an experience that I will forever cherish, as it is the best and most intimate way to photograph and watch the animals as they pop in for a drink. Your adrenaline starts to pump as the elephants, in all shapes and sizes, approach the hides where you are watching them at eye level. It is amazing how quickly they have a drink, before they all go rushing off again into the bush! One feels more at one with nature when you are at ground level; your senses awaken, you are so much more aware of your surroundings and when an animal larger than you comes along, you can't help but feel a little vulnerable. Before the morning session was over, a very cheeky bull approached the waterhole. From the moment that he dipped his trunk into the water and made eye contact with all of us sitting in the hide, I could sense something naughty in his eyes, and immediately ducked, thinking he was going to spray water at us - at first nothing happened, and everyone just laughed. But then he repeated his previous movement and this time he did not hold back and actually sprayed us! This is as good as it gets out in the hides, and a moment that I wish I could re-live over and over…
An interesting fact about visiting Mashatu in May is that it is rut season between the male Impala's, as they fight with one another in competition to mate with the females. On our last afternoon game drive we came across about forty vultures circling in the sky above our vehicle. We concluded that it is probably a kill of some sort, hoping to see some large predators feasting. Instead, we came across an Impala male who was killed by another male judging by the stab wound in his neck, which caused him to bleed to death, and a small predator had already started tucking in. This is the real Africa, where there is significant beauty in its harshness.
We had our last sundowner by the famous Rhodes baobab tree. We were fortunate enough to have the little elephant shrews come out to see what the commotion was about, and then quickly bolted past us! It was such a special way to watch the sunset with some of the most genuine people that I have ever met.
I have never known of a morning in Africa where I was not happy, until it was time to greet Mashatu. However, Mashatu knew exactly how to wish us off as we managed to get sightings of cheetahs, a male Leopard, the Lioness' and their cubs and to round it off, the King of Africa. It is the sheer purity of the reserve, the untouched wilderness of it that makes it so special. Mashatu, you have stolen my heart, and I don't think I'll be getting it back any time soon!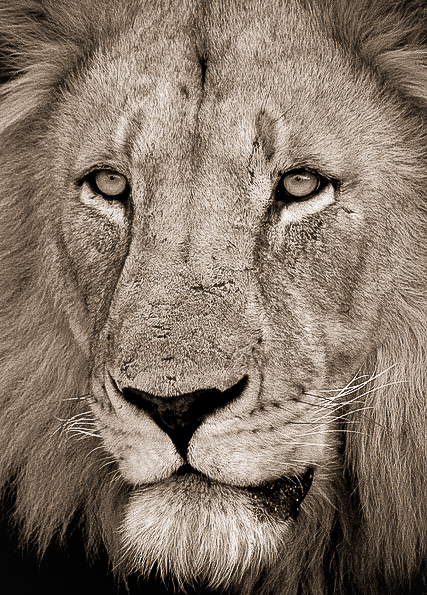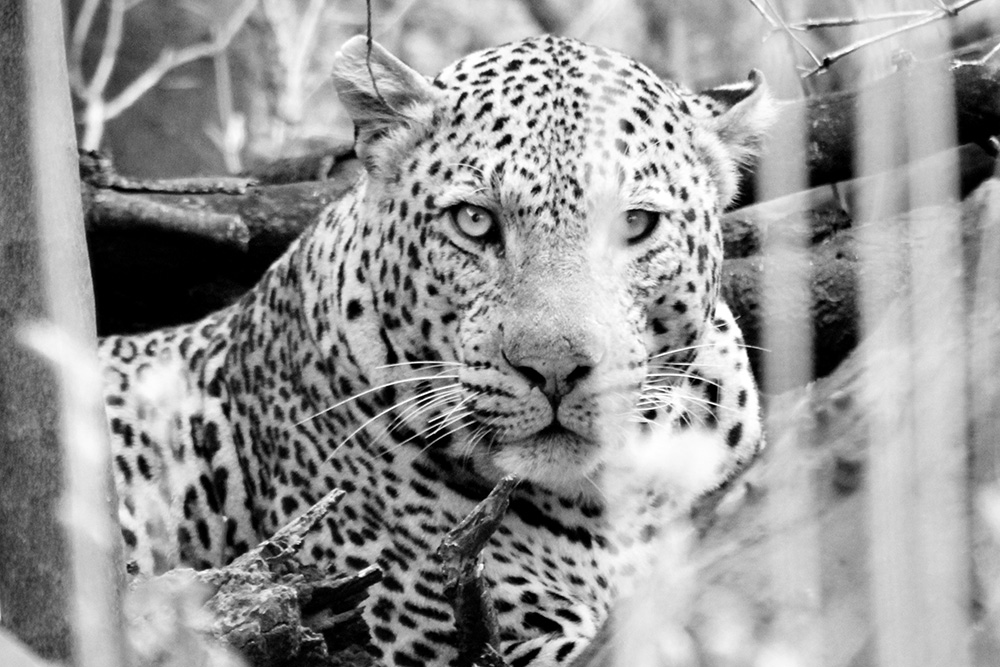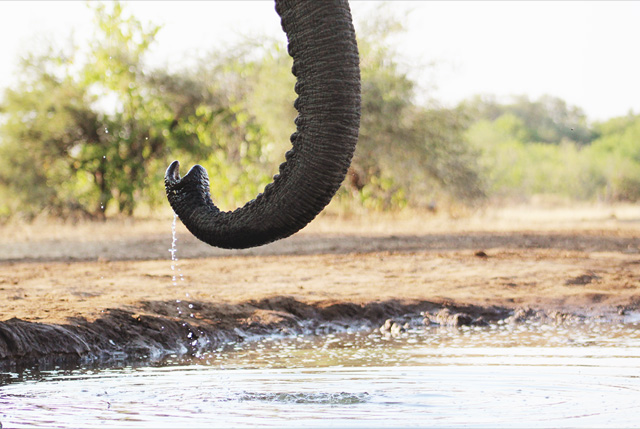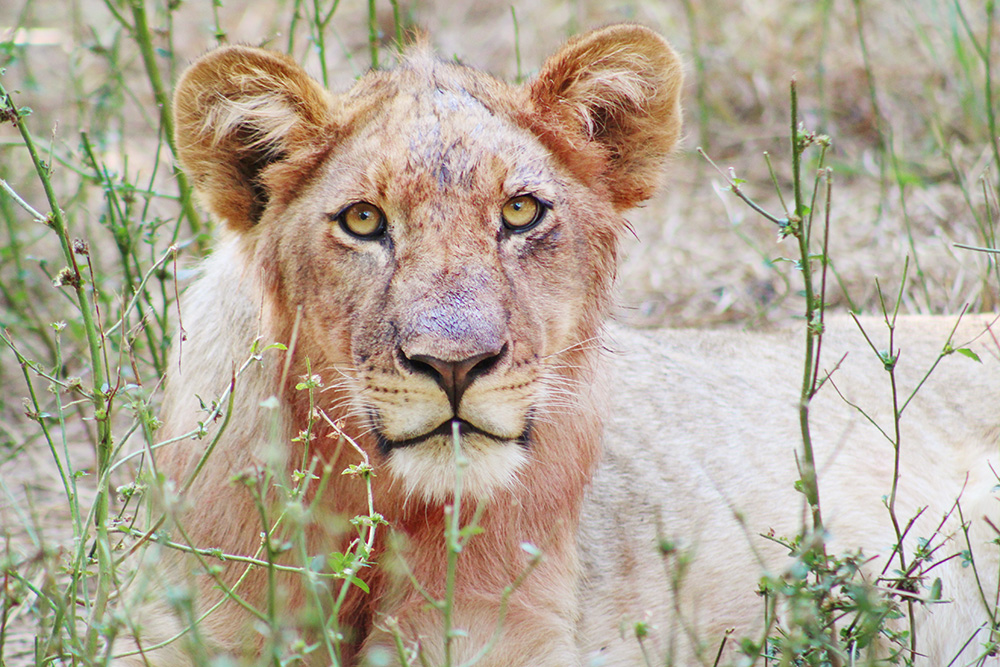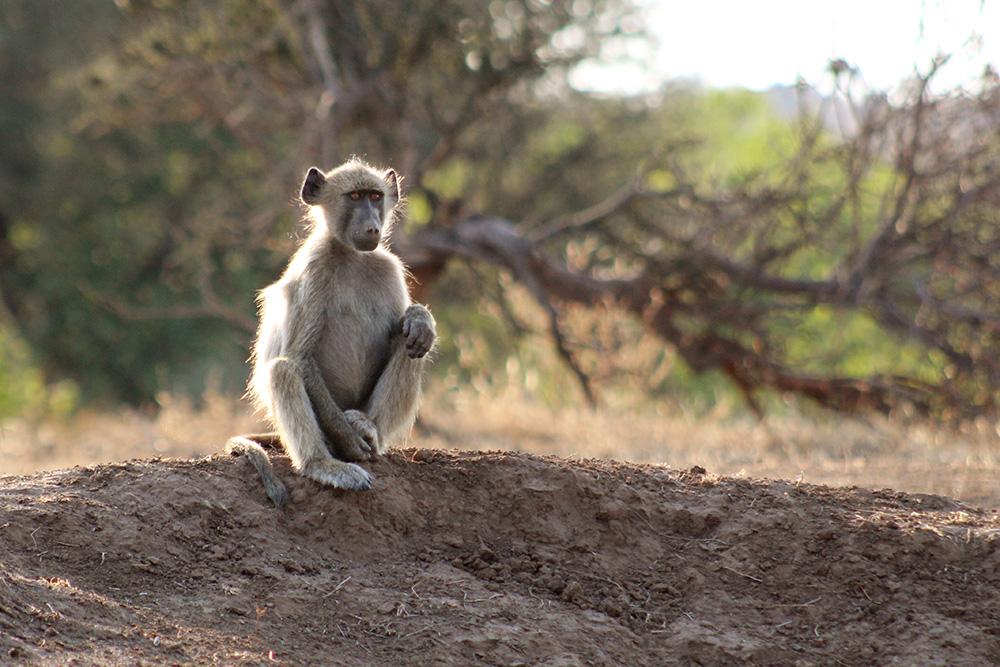 Photographs by: Angelica Mills