There is so much to see and photograph in the Masai Mara and with the C4's expert wildlife photographers as your guides; you will always have the best positions available.
Our professional guides have all teamed up to provide you with the most important lessons that they have learned from photographing the Migration over the last 10 years!
1. Wildebeest crossings occurs at random points and times, but on average most happen between 10am and 2 pm. Therefore, don't think that you understand wildebeest behavior, they will prove you wrong. Wildebeest live underground. It's hard to explain that, the one-day the plains seem empty and the next they are packed shoulder to shoulder with wildebeest as far as you can see. Always be prepared at a crossing, it just takes one brave wildebeest to start the procession before thousands to across the Mara River. However, it's not just about the crossings.Although the drama that unfolds at the crossings is considered the main attraction, even without any wildebeest, the amount of wildlife on the plains of the Masai Mara still makes it an incredible experience.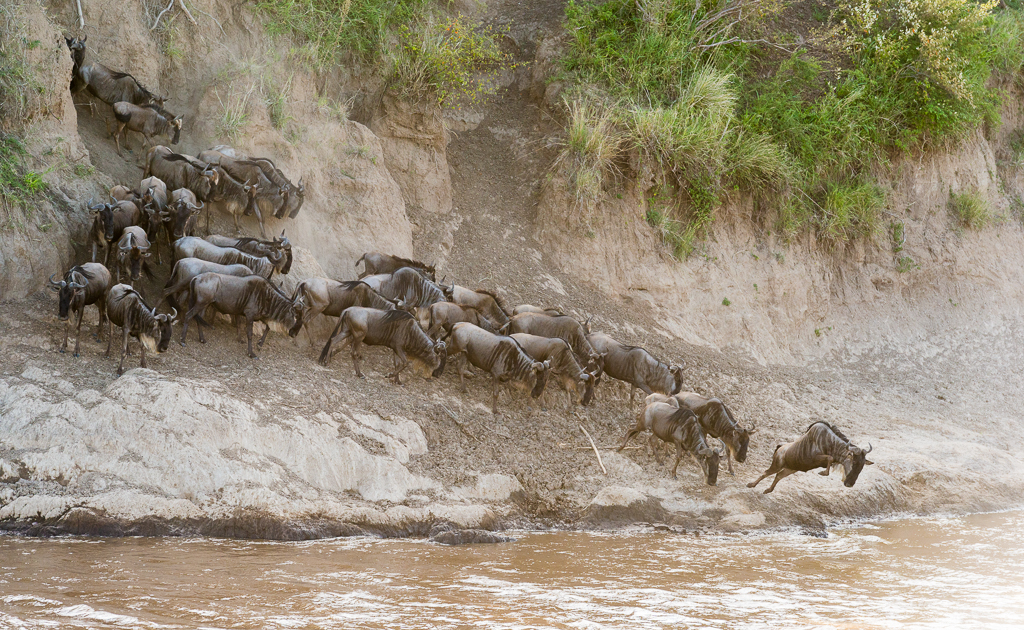 2. Always ensure at the start of a new day on safari that your gear is fully charged and memory cards are empty, as you never know what the days adventure will hold.
3. If you find a cheetah on the move take a look around you for the nearest termite mound, the likely hood of the cheetah climbing up it for a more elevated view point is high so try your best to anticipate the best angle and composition for the shot. When a hunting cheetah is spotted, immediately set yourself and your gear up for a kill, as the chances of seeing one in the Mara are extremely high.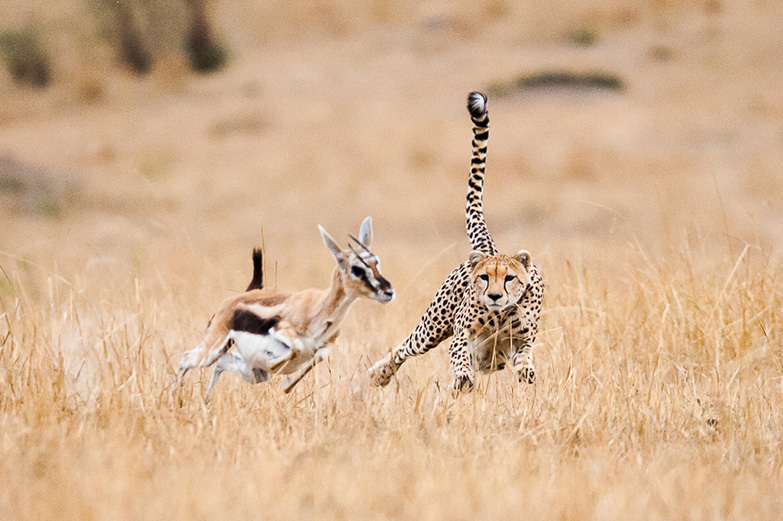 4. Knowing where to drive to avoid the crowds and find an exclusive piece of Masai Mara magic is key. If possible, avoid the busiest months of June and July. This is not to say that they are not photographically good, they really are, but the hustle and bustle starts to taper off from early z
5. Trust your Maasai guides, the area has been their home for their entire lives and nobody knows it better. Furthermore, Learn as much as you can from the local Masai people, they are an amazing tribe and can tell great stories.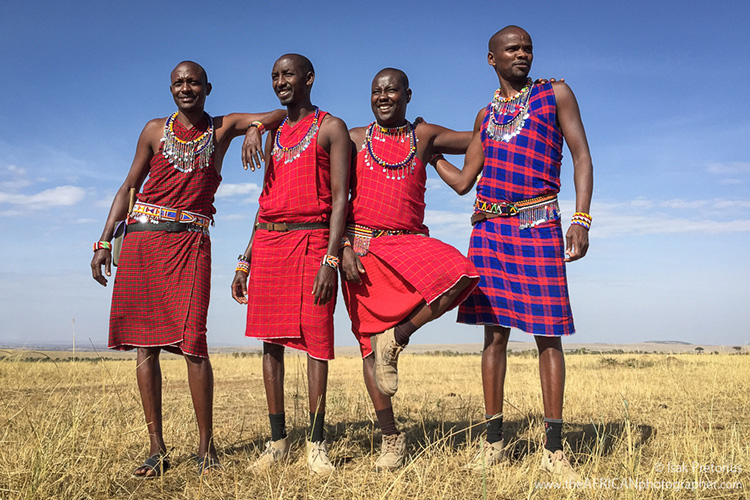 6. Head out early and stay out late, this is when the skies turn gold and enrich the photographic experience exponentially. Nonetheless, you cannot stay out all day and every day, it will be too exhausting. Our camp, Entim is located in the heart of the action in the middle of the Reserve, making it easy to go back for lunch and siesta. Camp location is key, the bird life in camp is fantastic, and a great way to practice your photography between game drives. With the Mara River on your doorstep we have photographed many wildebeest crossings from our camp!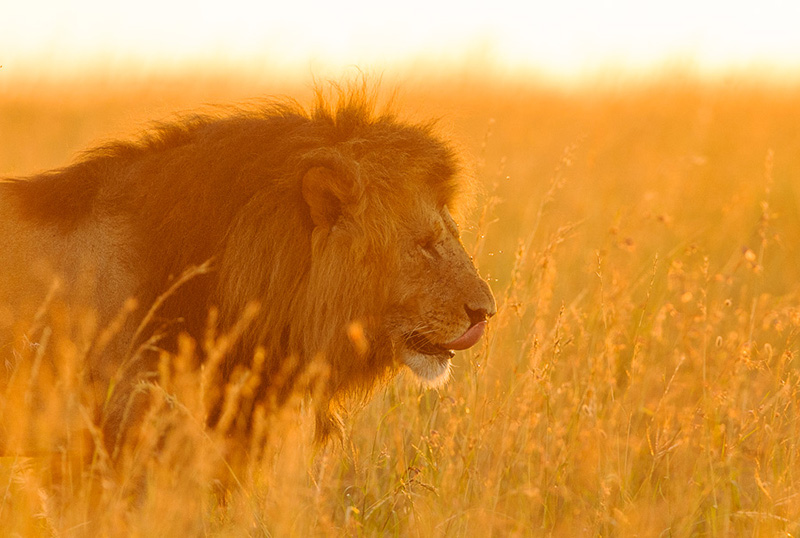 7. The "golden hour" is short. With the Masai Mara located on the equator, the sun rises and sets very quickly, leaving you without much time for the best light photos, so make it count. Put the camera down and LOOK. We are often so fixated on what we see through the lens that we forget to look and appreciate what we are really seeing.
8. Be prepared for anything. You never know how your day will unfold when you leave camp in the morning. So be prepared for anything from long days, cold days, to lots of action. When there is a storm brewing, find a subject of any kind. The skies are full of drama and make the Mara unique when looking for moody wide-angle images.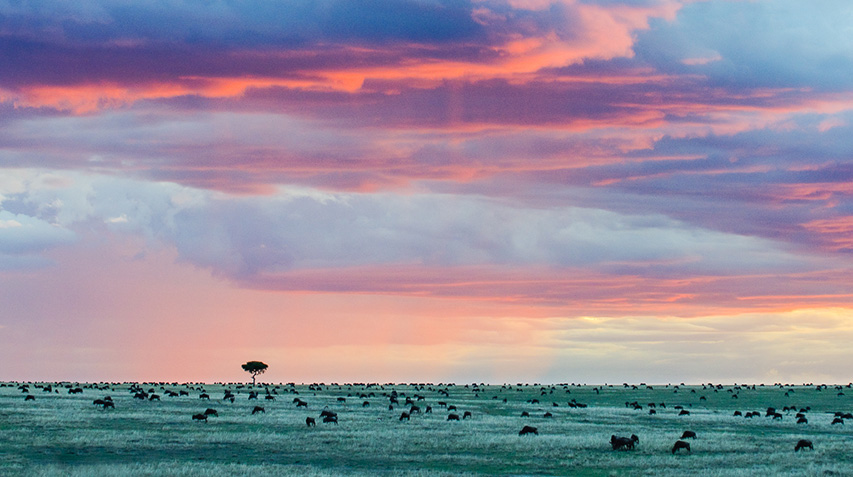 9. Take a kikoy on safari! It will change your life, it acts as a scarf when cold, wet it and it becomes a natural air-conditioner, wrap your camera up in it to keep the dust off, or make a sun shield with it whilst waiting for a crossing to happen.
10. Familiarize yourself with any new equipment before you fly out to the Mara. Your first sighting may just be your best one and you do not want to be disappointed and of course most importantly have fun!
Tips provided by: Andre Cloete, Isak Pretorius, Kyle De Nobrega and Ruth Nussbaum.
Remember to enter the #C4ExploreMore competition for a chance to secure a place for yourself and a partner on a 7-day Masai Mara photo safari – worth $13 000.
Please see below for spaces still available on our Masai Mara Photo Safaris:
Masai Mara Classic 30 September - 7 October 2017